8 Reasons Why You Should Go on a Yoga Retreat
You notice people posting on Instagram about their latest yoga retreat. You notice your yoga studio is advertising yoga retreats overseas. All of a sudden everyone is talking about yoga retreats and you begin to wonder…What is this about? Is this for me?

A new kind of travel
Vacation used to be about relaxing in the sun and sipping in cocktails at happy hour. But that seems to be changing now. Meet the latest version: vacation 2.0. Your time away from routine is not about the pool and buffets anymore. There is a new trend of travel with purpose. As the wellness field grows and wellbeing awareness increases, more and more people are looking to spend their time off indulging in self-care –and less time overindulging!
Here are 8 benefits of going on a yoga retreat that will help you decide for yourself if this should be on your next travel plans:
Find a safe environment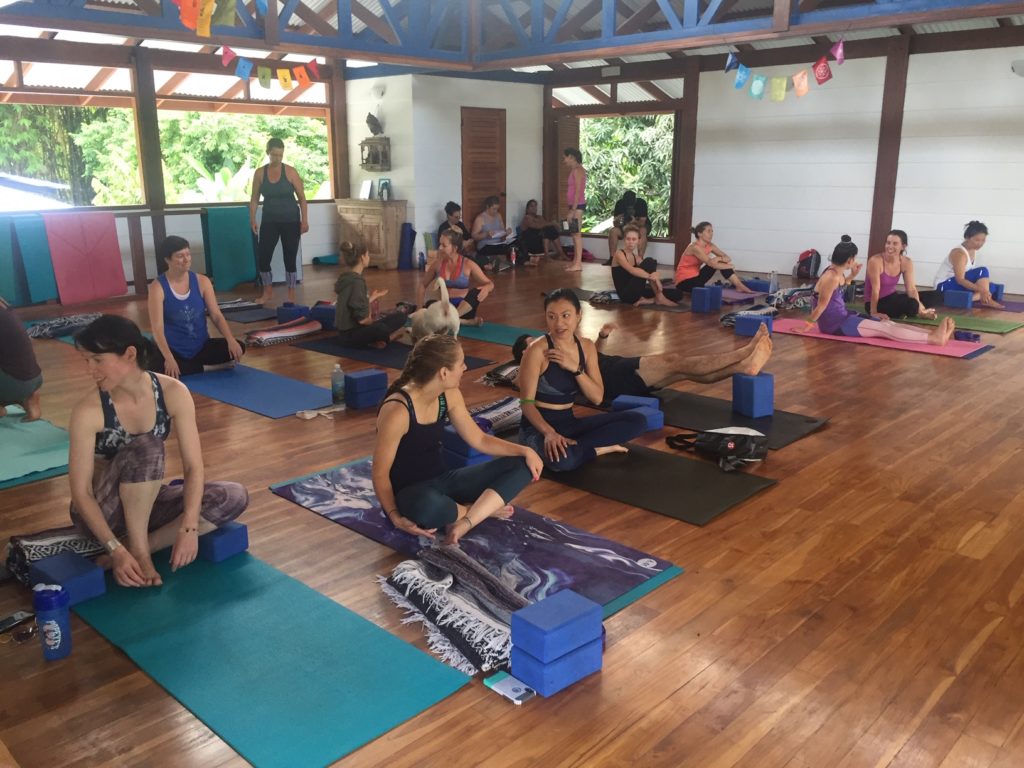 I am not talking about the jungle –fyi! One of the most appealing aspects of joining a yoga retreat is how safe you feel in an environment supportive of balance and harmony for inner-growth. There is something very special about being in a room with a group of people who are like-minded and who are willing to understand and accept you. People who go on a yoga retreat are usually searching for a common goal. On the outside that goal may look different for each person, but inside, that goal is often the same: a feeling of inner-peace. So even though you may all come from different backgrounds and live different circumstances, you share one very essential purpose, and that makes you very open and receptive to those around you.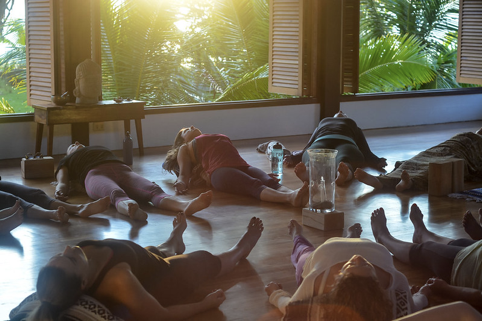 A zero-threat zone is something that most of us crave and would love to experience. Imagine this: being able to express your feelings without a fear of judgment, hearing others who may feel the same way, being okay for your emotions to flow naturally because it is safe. How often do you have the possibility to feel like that? That does not sound too bad, does it? This is one of the reasons why many choose to join a yoga retreat. You are allowed to be who you are. Wish you could be more authentic? Get a taste of what that feels like at a yoga retreat.
Make soul relationships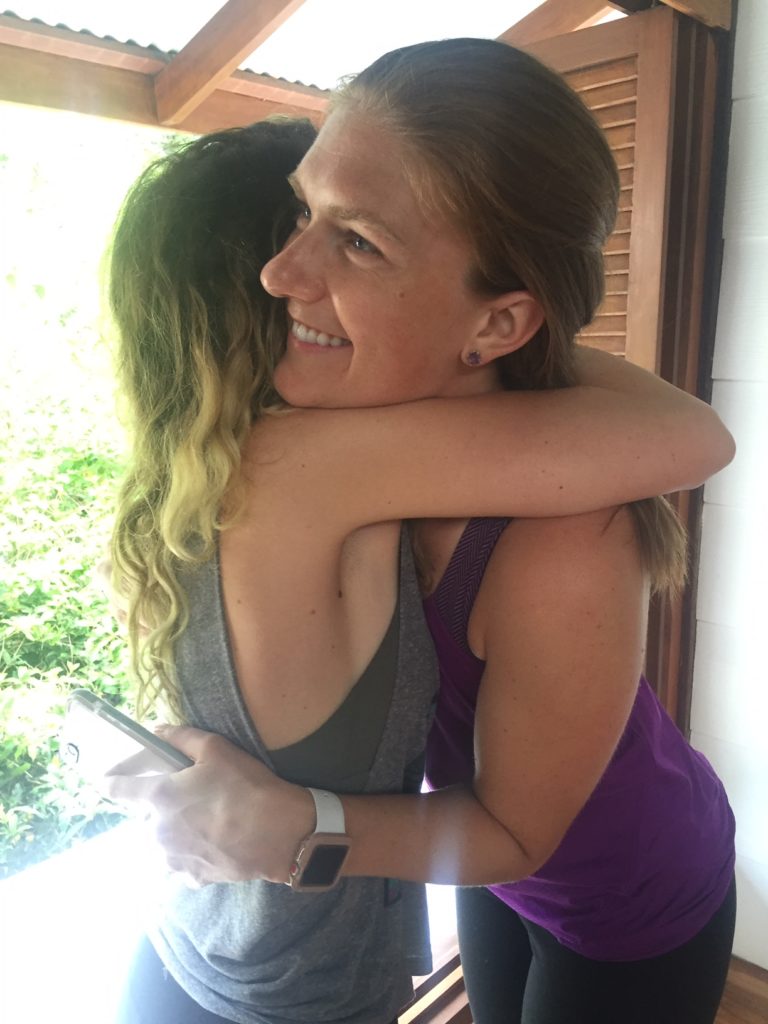 Been looking for a new tribe and some soul connections? This is a perfect place for you to achieve that. Now you know you will find yourself in a safe environment, which will also open the door to creating friendships with souls who understand your soul.
We do not often think about making new long-lasting friendships when we travel, especially if we travel abroad. This is a lovely bonus you get from this type of getaway. You might not be able to become best buds with everyone at the retreat, but you will have the opportunity to meet new people at a deeper level, so building real connections will be easier because everyone is being their authentic self. Nothing to hide, nothing to pretend here, so opening up and letting your heart speak will show your true side to the group. You get to know each other at a more emotionally and spiritually intimate level –no need for superficial conversations and small talk. You skip right through to open heart talk and empathetic discussions –soulmates, anyone?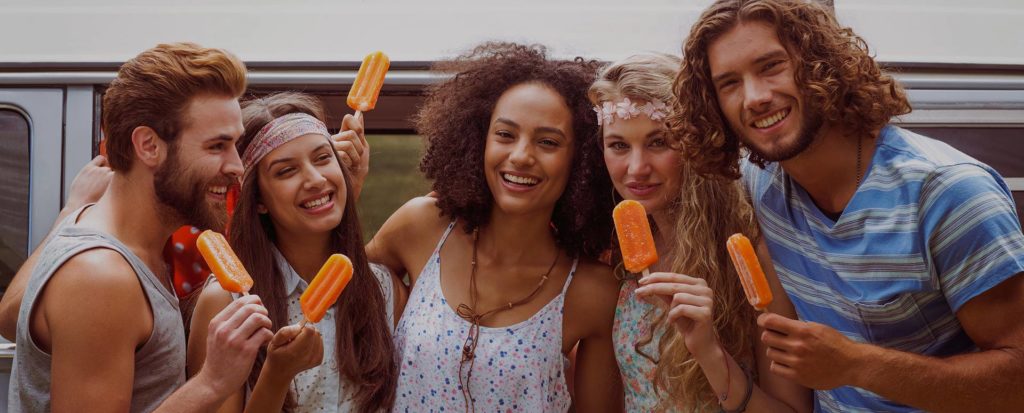 Sound a bit scary? Opening up and being vulnerable is not something many of us may feel comfortable with. However, remember this is a safe space. No need to worry about what others may say or think, for once. This is the one place where you are allowed to be vulnerable, and actually encouraged to. So, take advantage of it.
Deepen your yoga practice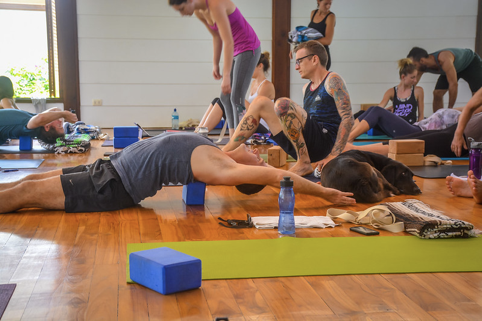 Whether you have been practicing yoga for a short time or for a while, there is always an opportunity to deepen and improve your practice. One of the greatest lessons you can learn from doing yoga is to accept that every day is different. Every day we start over with no expectations. That is what we practice on the mat, and what we want to carry with us off the mat as well. That is part of the mental flexibility you learn to develop in yoga, which is followed by the physical flexibility. Haven't been practicing yoga for long and feel unsure about having the level necessary for a retreat? No need to worry. Yoga retreats are open to all level practitioners and the instructors will adapt the practice to the participants' needs –as should you.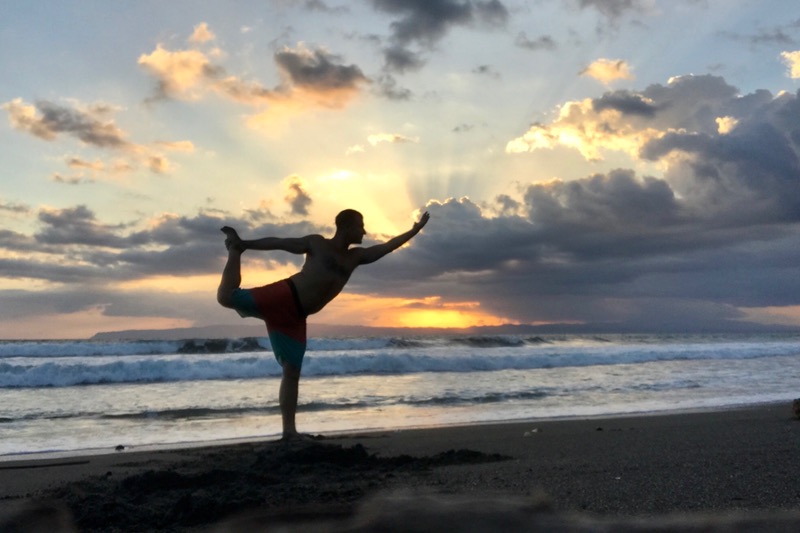 Going on a yoga retreat allows you to increase your practice, focus on the areas you feel you need to improve, completely drop into your body on and off the mat. Not only will you be practicing yoga several times a day, you will find yourself in an environment supportive of your goals to be more present, focus on your breath, inhabit your body, connect more with your heart…a full on body-mind-spirit experience.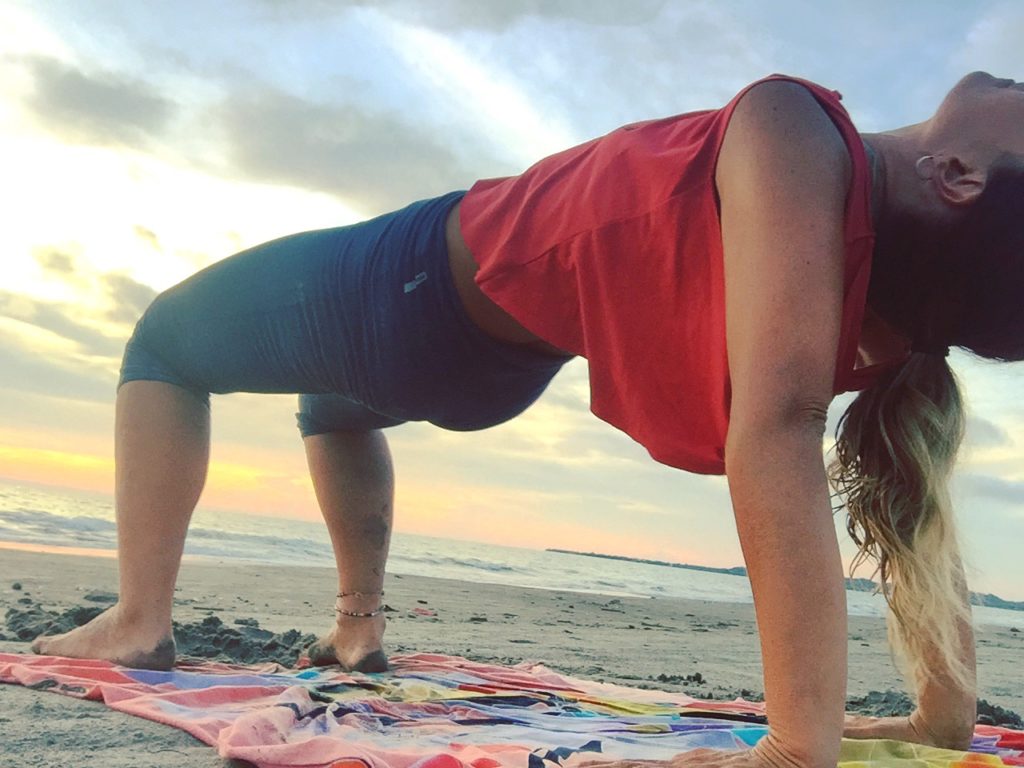 With our busy lives, it is sometimes difficult to apply a Namaste consciousness off the mat and practice a yoga philosophy throughout the day. That is why many of us make our ways back to the mat, because we are craving that harmony, that peace, that "at-home" feeling. Here is your chance to experience this feeling during most –if not your entire- day. Going on a yoga retreat allows you to not only practice more yoga and work on your flexibility, balance, strength, concentration, breath, and so on, but you will also be able to practice some yoga philosophy off the mat. It is a unique opportunity to learn more about yoga, about yourself, and practice a yogic lifestyle rain or shine.
Detox your body and mind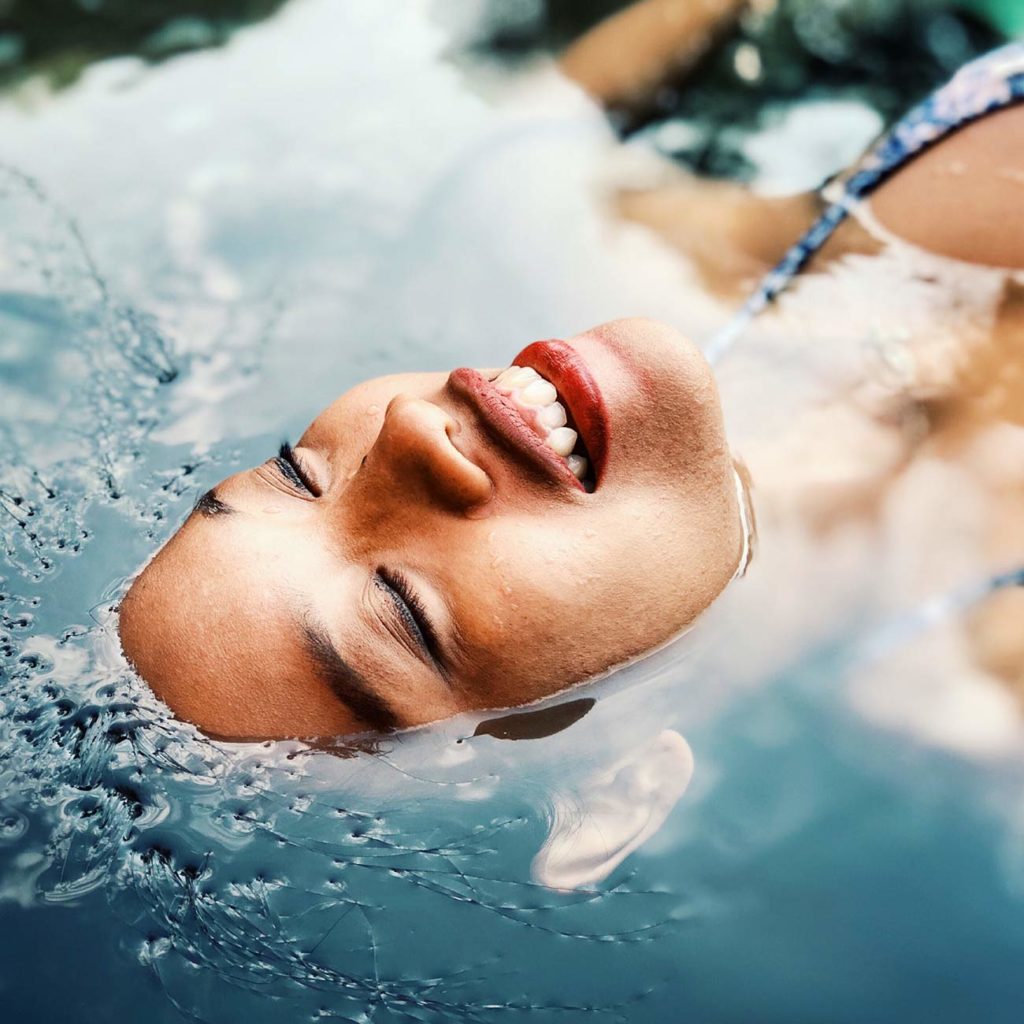 Haven't been able to eat as clean as you wish? Too busy with life to make yourself a green smoothie every morning? Wish you could get on the celery juice train, but haven't gotten enough motivation to buy yourself a ticket for it? We hear ya! We all wish we had the time and the commitment to start our days with a green smoothie or some awesome juice combination to get rid of all toxins we carry from those meals we regret. Do we want to feel great? Um, yeah! Do we all have the time? Um, no, unfortunately.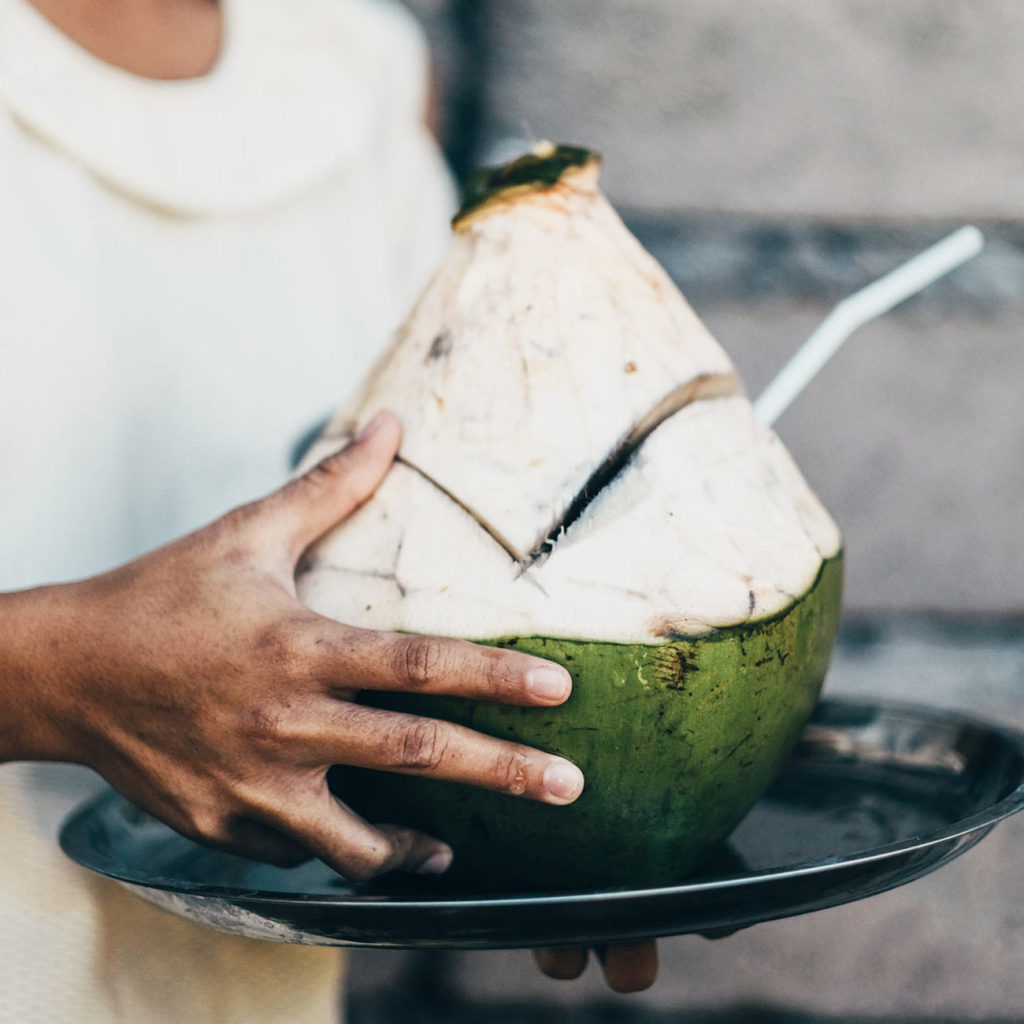 Well, here is your opportunity. Many yoga retreats offer detox programs along with the choices offered for your stay. Juicing has become extremely popular, so it is almost certain this will be included in your retreat. If you have been curious about detoxing through juicing this will be a great setting to jump on board. However, most –if not all- retreats offer very clean eating options, so it may not be necessary to go to the extreme of a juice detox to get the benefits you want. Eating very clean meals, along with some juices and/or smoothies, will also allow you to detox your body from any junk and processed foods you may have been indulging on. As long as you stay away from processed foods for a few days –which will most likely happen at the retreat- you will be able to enjoy a mild detox.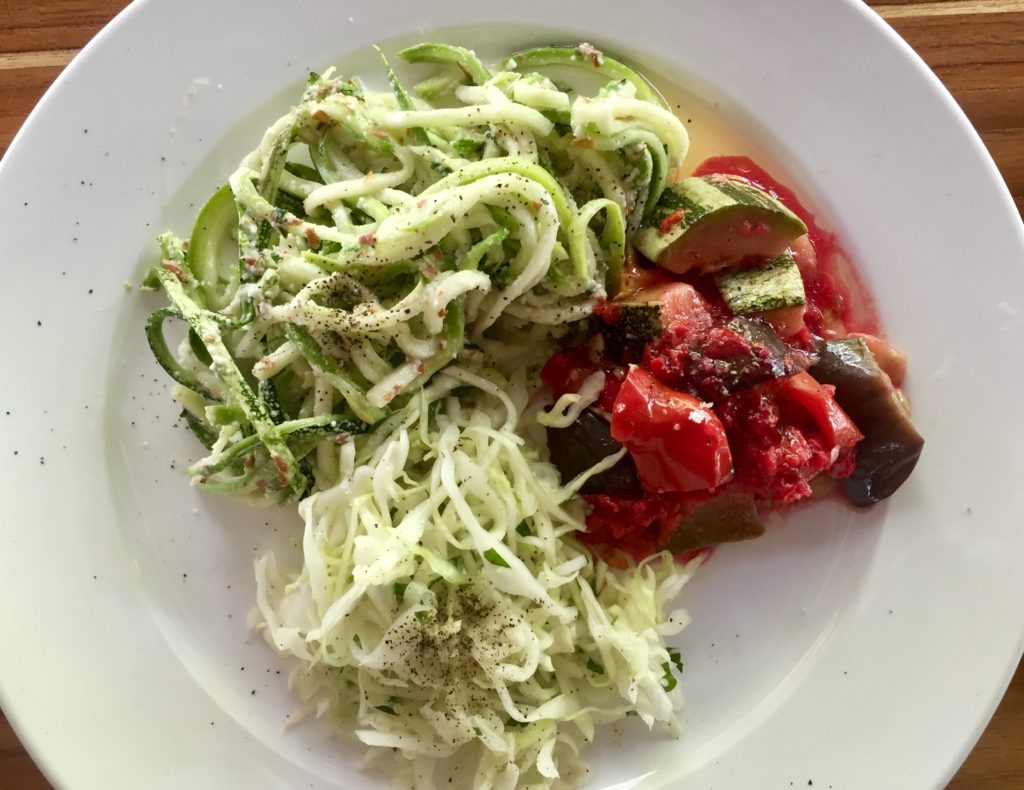 Want to hear the best news about detoxifying at a yoga retreat? You not only cleanse your body from all those toxins you may consume regularly, but you will also detox your mind. A good detox is not complete if it does not include your thoughts. The purpose of a detox is to liberate you from toxicity, and that is not only physical. We sometimes have many thoughts that can be pretty toxic to our entire system, and may even be more detrimental than toxic food itself. The body follows the mind. If your mind is toxic, your body will not be healthy. There is no point in detoxing your body if you hold on to those thoughts that generate unhappiness, lack, disharmony, and imbalances in your life.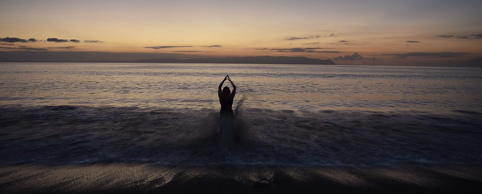 What is special about a yoga retreat? It is the perfect setting for you to cleanse your mind from those thoughts that do not benefit you in a way. You will be in an environment where you can focus on yourself and observe your thoughts in a way that allows you to get to know your mind better. Talk about deep detox! Your yoga practice can help you take mindfulness to a deep level. You can observe your thoughts during your yoga practice and notice where they take you. Take the time to learn more about your thoughts begin to become empowered. Observing your thoughts allows you to release the ones that do not serve you–hello detox! – and deviate your attention from any thoughts that may be bringing you down.
Interested in getting a full body-mind-spirit detox? Make your way to a yoga retreat. Allow yourself to submerge in the moment and be open to the full experience of detox and renewal that this may bring.
Connect with nature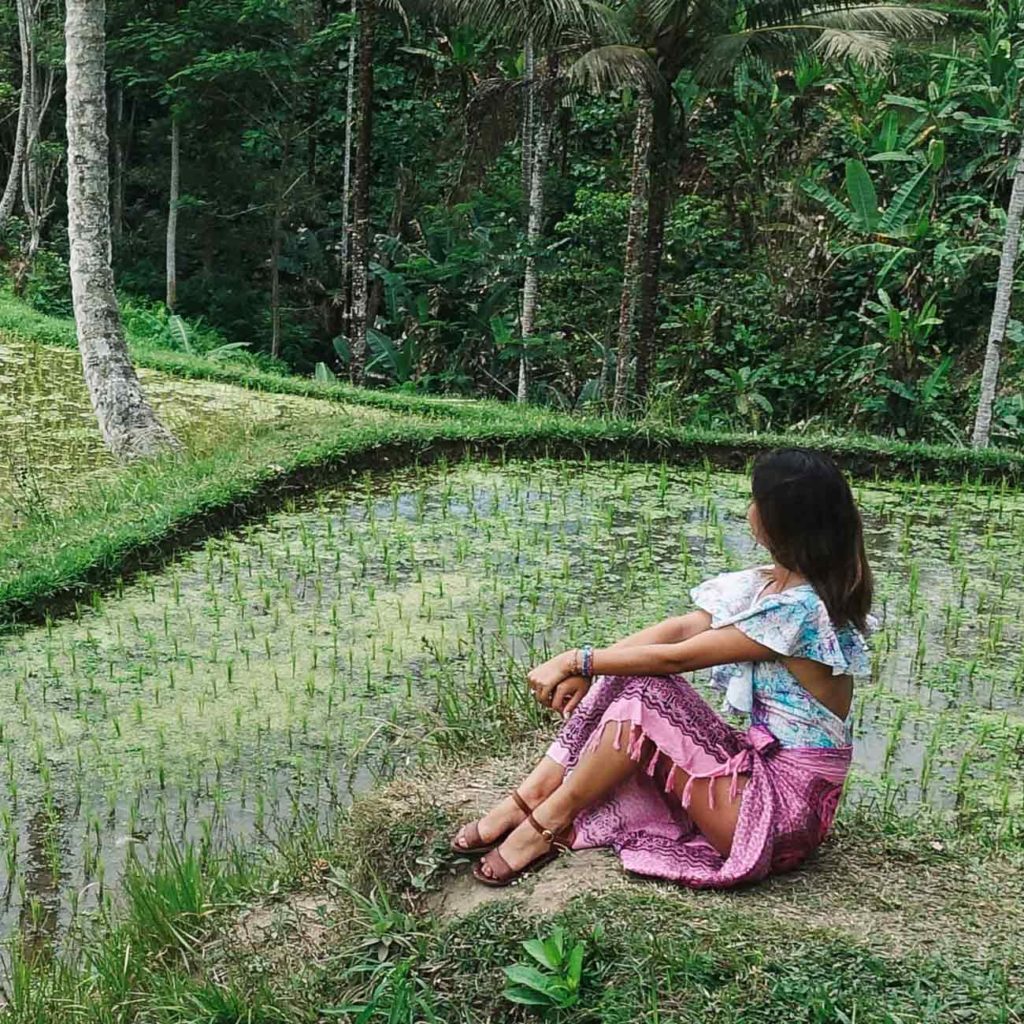 That is if you choose to join a yoga retreat that is close to nature, of course, but most of them are, because of the benefits nature brings to us. If you live in the city, you will enjoy this the most. Connecting with nature is a very healing experience, and many of us do not get to be in close contact with nature very often. There is something special about being out in nature. You connect with your roots. You connect with your body. You disconnect from your mind a bit. You disconnect from the "real" life.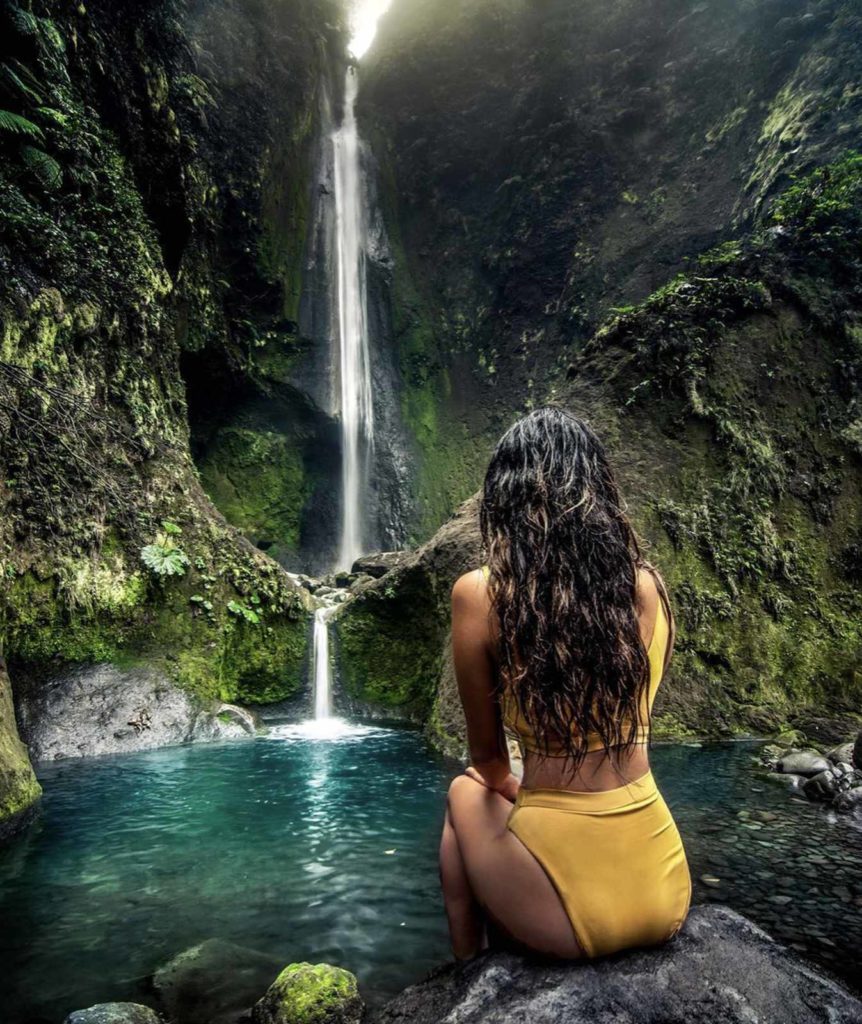 There has been an increasing number of studies revealing how good nature is for our health, happiness, and overall wellbeing. And, even though most of us inherently know this, we do not do it often enough. So here is your opportunity to reconnect with Mother Earth and gain much more than you could ever imagine. Evidence shows that exposure to nature can reduce high blood pressure, as well as respiratory and cardiovascular disease.
Being out in nature can also improve mental wellbeing. The sounds of nature shift your nervous system into a relaxed state and reduce anxiety. This also brings great benefit to your overall health. Allow me to explain how. The unique opportunity to be in this stress-free state, allows your body to switch on the parasympathetic nervous system and activate the "rest and digest" mode. This is possible only when you are relaxed, as it happens when you are in nature. Turning on this mode allows your body to focus on important basic functions that it cannot pay attention to when you are under "fight or flight" mode, which is "on" when you are under stress –so, basically, all the time for most of us. This switch allows your body to focus on your immune system, so you can build better immunity when you give yourself the gift of nature. And you can add to the list of benefits enjoying a proper digestion. Your mind and body will thank you.
And just as you imagined –and may have noticed-, feeling like you are a part of nature improves your vitality and your mood –thank, you, trees!. But more than that, reconnecting with nature has been linked to less stress, more mindfulness, meaningfulness, and happiness. Not bad, right?
Choosing a yoga retreat that is close to or right in the middle of nature will increase the number of gains you get from your time away to the max.
Experience mindfulness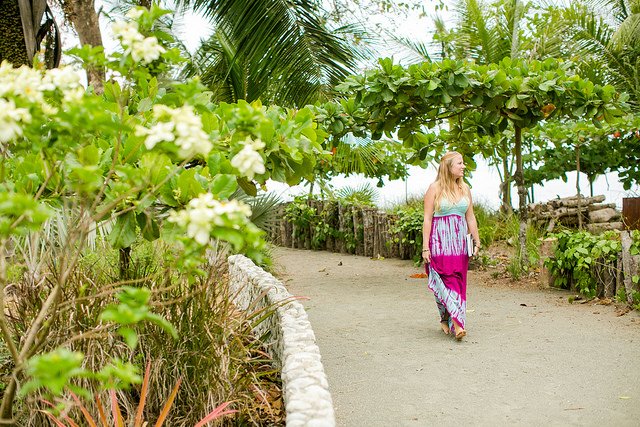 When we open our eyes in the morning, our mind immediately goes into the future to do a quick inspection of the tasks for the day, and then it may take us to the past to review anything we may have forgotten to do yesterday. You take a shower thinking about your outfit for the day and the breakfast you may have. You eat breakfast thinking about the emails you need to send once you get to work. You send your emails at work thinking about what you need to bring to the meeting later that afternoon. I think you get the point. Our minds are never where we are at in the moment. They are constantly in the past or in the future. Living in the present moment is something many of us have not been able to apply.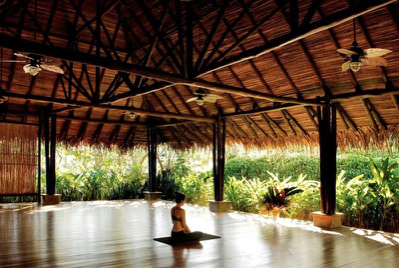 You may be aware by now –due to its growing popularity- of how useful mindfulness practice can be for our well-being. Taking the opportunity to inhabit our body, choosing where our attention goes, observing our thoughts and directing our attention to those that benefit us, focusing on our breath, living contentment. If you have practiced yoga before, you may have experienced this wonderful feeling on the mat. The goal is to bring that practice with you off the mat as well. Spending time at a yoga retreat allows you to not only deepen your yoga and mindfulness practice on the mat but also off of it. Finding yourself surrounded by nature allows you to practice mindfulness more easily as you start to pay attention to your surroundings, and may even get lost in watching the birds and butterflies around. Being away from the daily sources of stress makes it easier, of course, but being in an environment that supports and enhances the opportunity to practice mindfulness is unique.
Practicing mindfulness is one of the most effective ways to release stress, so say hello to a stress-free getaway with the added bonus of improving you overall wellbeing.
Eat clean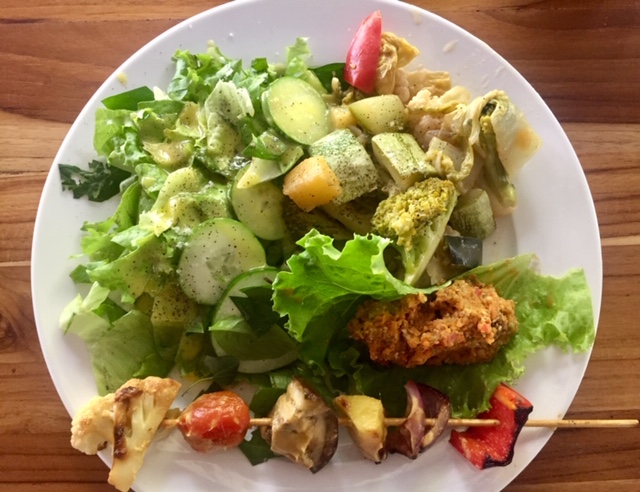 Many of the yoga retreat places offer wonderful menus full of organic, clean choices that will provide you with ample nutrition and satisfy your quest for detoxification and renewal. You will find that many retreats grow their own produce in their farms following organic practices, and have farm-to-table restaurants. Be ready to enjoy the freshest fruits and vegetables, and to feel the love that is that is poured in the kitchen into those amazing meals you will be able to taste. The food is so nutritionally dense that you feel full yet light at the same time. You feel very satisfied without having to eat too much and yet you still feel light and comfortable after you are done.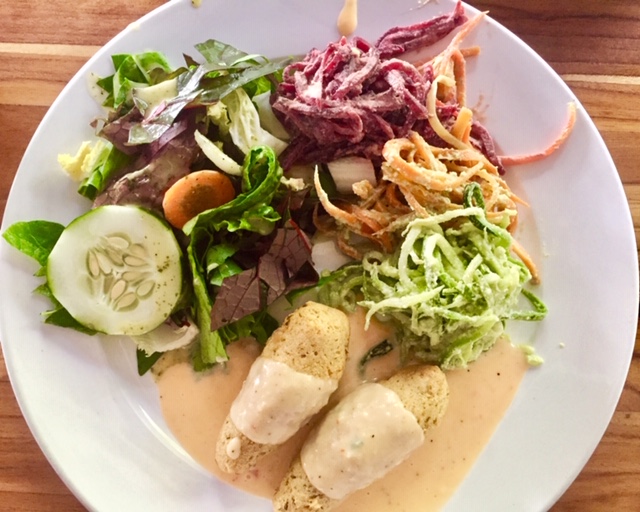 Many of us have the desire to eat clean on a regular basis because we know how good it is for us. However, the hectic days we live many times prevent us from being able to cook so often, especially to do it as clean as we wish. Sometimes we have to go with what is more practical, and since we may not have a lot of experience cooking healthy, delicious food, it becomes a difficult task to plan on something like that, which could add even more stress to our day. Being able to experience clean foods at a place where they specialize in it will allow you to learn about more options, causing you to possibly become more interested in cooking this way as you will have the experience of new flavors, new foods, new ways to cook, new ideas. This experience will inspire you as you learn how delicious clean foods can be, and how many different ways you can cook vegetables and other super nutritious choices.
Once you notice how much better you feel when you are on a clean diet, you will feel more inclined to refine your eating habits and do a little more to support your own wellbeing at your return home. You will feel more clear-minded and your gut will get a reboot, allowing your immune system to get a super boost. It is a unique opportunity to cleanse and recharge your body and mind. Especially if you choose to go to a tropical destination, like Costa Rica –which is many people's favorite now-, you will experience so many new, wonderful tropical fruits and vegetables you will be amazed.
Travel with purpose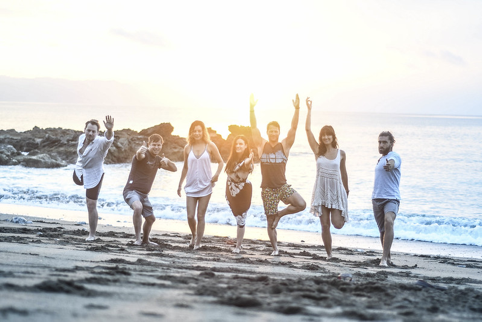 We have been excited about the endless all-you-can-eat buffet and bottomless drinks at our all-inclusive hotels, sipping margaritas by the pool and overindulging in desserts, just to come back feeling groggy, bloated, tired, and needing a vacation from our vacation. Coming back with a suitcase packed with regrets and excess weight that we carry in our conscience –and our bellies?!– isn't necessary anymore. Things are changing and now you know there is a new way to experience our time away that is much more mindful and gentle. Choosing to go on a yoga retreat on your vacation allows you to come back home feeling refreshed, renewed, and like a whole new person with a clear mind and fuller heart.
I think we can all relate to how stressful travel can be, and planning a vacation adds more things –and stress to carry- to our list of things to do. Going on vacation is no piece of cake, even though we all look forward to it so badly. Choosing a yoga retreat will lift off some of the burden that planning a trip can add to your days. Everything is planned for you, so you do not need to stress or worry about how to fill your days to make sure you have an unforgettable time away. You will also skip the regret feeling as you return.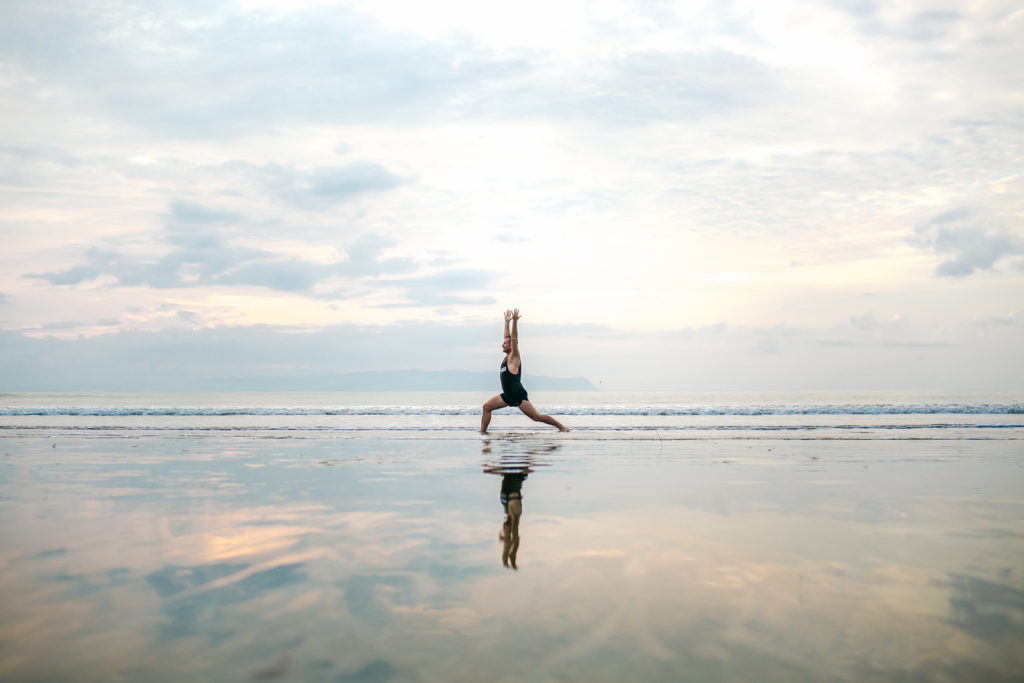 Imagine coming back from vacation with a sense of renewal and revitalization…sounds dreamy, right? Well, it is possible for you, too, when you choose to go on a yoga retreat for you trip. Set the intention to make your wellbeing a priority for your next vacation by adding a sense of purpose as you set out to make time for yourself to reconnect mind-body-spirit.
Ready to improve your wellbeing?
Consider the long list of benefits you get from a yoga retreat you just read above, and decide if you would like to give your wellbeing a boost. If you are looking to build up your immune system and reboot your health, this is a vacation you should consider. Want to recharge your batteries, refresh your mind and body, and feel like a new person? Then you want to do yourself a favor and sign up for a yoga retreat.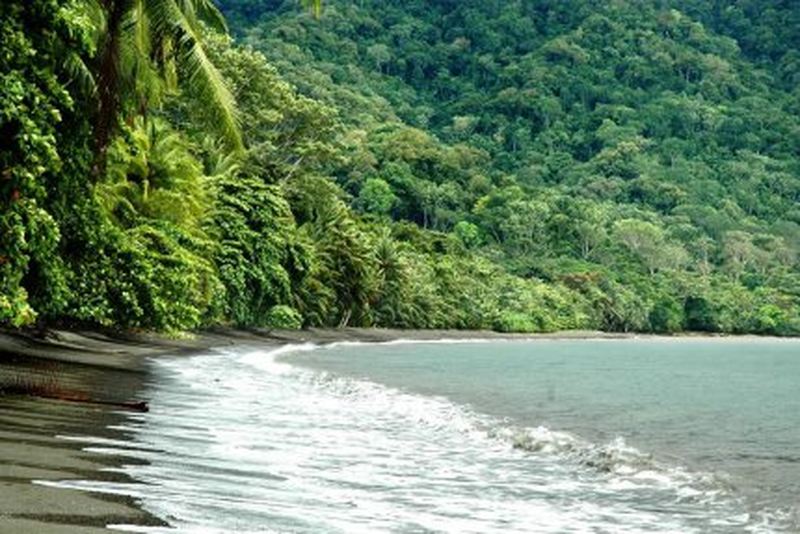 If you are thinking about going on a yoga retreat, I recommend you look into Costa Rica as a destination for your next vacation plans. Costa Rica has become one of the most popular countries for yoga retreats and wellness vacations for people all over the world, and it is no accident. You will find a long list of choices in one of the most biodiverse places on Earth, a place that truly embodies a culture of harmony, wellbeing, and happiness. You will not regret it!
If you would like some help , contact: Blue Osa Travels. They will give you some ideas for your next yoga retreat in Costa Rica and take care of your travel arrangements with ease.