Eating Out Costa Rican Style – The Best Places to Eat in San Jose
Costa Rica is known for its open and embracing attitude of all. So, it is no surprise that its capital, San Jose, has restaurants from a variety of cultures. From Fine Argentine dining, to sodas offering Casados, dining the Tico way. There is something for everyone, and every budget, in multi-cultural San Jose!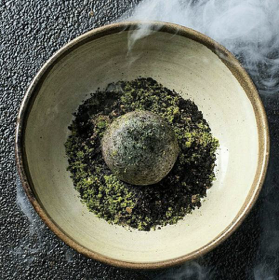 At Blue Osa Travels we love San Jose, and have insider knowledge of the best places to eat! Read on to discover our favorite picks! Experience cuisines from all over the world, or dine Tico style, the choice is yours…buen provecho!
La Esquina de Buenos Aires
If you are a lover of meat, then be sure to head to La Esquina de Buenos Aires. Found in the center of San Jose, you could be fooled into thinking you are in Buenos Aires itself! With white linen tables, walls cladded with Argentinian art, and atmospheric vintage Tango played in the background, this romantic bistro is not to be missed.
The menu features grilled Argentine steaks, empanadas, and a wide variety of plates of pasta in mouth-watering sauces. There is also a wide variety of South American-centric wine to enhance the flavors of this delicious food. We highly recommend the steak; cooked rare of course! Service is impeccable, and the waiters have a vast knowledge of what is offered. Book ahead, as this place is popular, and rightly so!
? 2223-1909
cnr Calle 11 & Av 4
www.laesquinadebuenosaires.com
Soda Tapia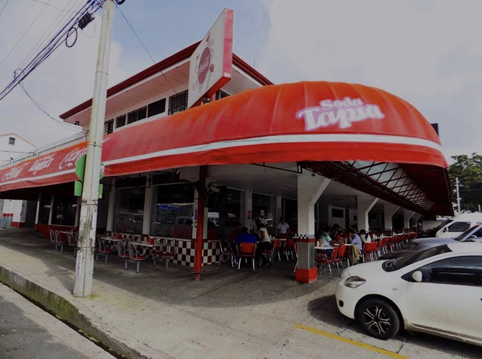 Do you want to eat as the locals do? Then you must experience dining at a soda! Soda's are everywhere in Costa Rica, but particularly in San Jose. They are small, informal establishments that mostly offer breakfast and lunch. Dining, cheap, cheerful, and Tico style.
Soda Tapia is a relaxed '50s style diner with the decor to match. Here you will see Costa Rican families and couples getting their fill! This place is famous for its generous
Casados that are bursting with flavor, and in size. Casados are typical Costa Rican affair. It's a cheap, well-balanced, set meal consisting of; beans, rice, meat, salad, and fried sweet plantains. Delicious and filling!
Feeling extra hungry, then our suggestion is the 'El Gordo.' Spanish bread topped with steak or chicken, onions, cheese, lettuce, and tomato. Follow this with their specialty ice-cream!
? 2222-6734
cnr Av 2 & Calle 42
www.sodatapia.com
Mantras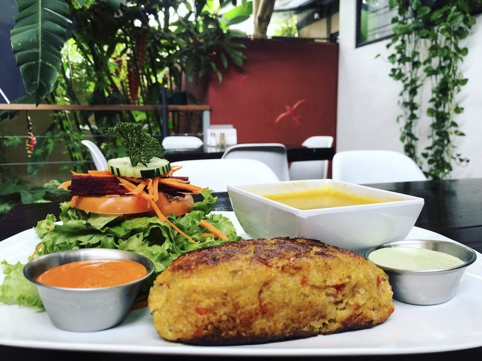 Not a meat-eater? Wondering how vegetarianism is done in Costa Rica? Then look no further than Mantras– a veggie cafe and tea house. It is widely hailed as the best vegetarian restaurant in San Jose, probably in the whole of Costa Rica!
Mantras get rave reviews from meat and non-meat eaters alike, with its wide variety of salads, main dishes, and desserts. Our recommendation; head there early on Saturdays or Sundays and you will easily forget that you are starting your day off healthily.
Mantras is owned and created by Aldo, who is passionate about vegetarianism, veganism, integrity in food creation, and how to live an ethical life! It is the perfect place to eat healthy food, and discuss leading a healthy life!

? 2253-6715
Calle 35 btwn Avs 11 & 13
www.facebook.com/mantrasveggiecafe
Restaurante Silvestre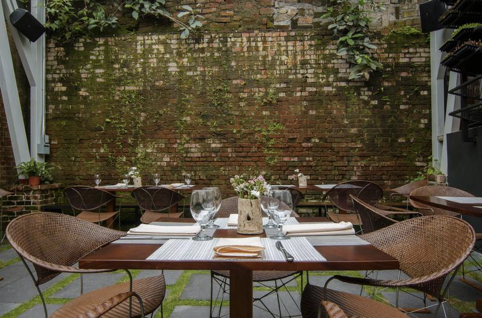 Contemporary Costa Rican cuisine at its best! At Restaurante Silvestre, chef Santiago Fernández Benedetto uses locally sourced ingredients to recreate the regional dishes of Costa Rica, with a contemporary twist! This decorative restaurant is in an old, renovated house in Barrio Amón. With incredible service and dazzling food, it is fine dining at it's best. All that is missing is the Michelin Star!
We recommend that you ditch the main menu and go straight for the six-course chef's tasting menu, which is based on traditional Costa Rican recipes. This will provide you with a mouth-watering insight into the heritage of Costa Rica food. Buen provecho!

? 2221 2465
Ave. 11 Calle 3A – 955
www.restaurantesilvestre.com
Museo de Insectos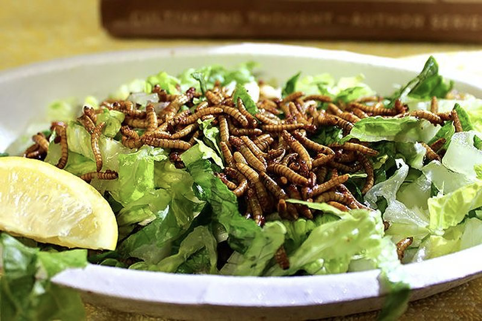 Ok, ok, this is not technically a restaurant, but you do get the chance to eat a Costa Rican specialty; bugs!!! AtMuseo de Insectos(Insect Museum) you first get to learn and see the most extensive insect collection in Central America, gathered by agronomy department at the University of Costa Rica.
After expanding your knowledge of insects, you are then invited to the kitchen. Here you get the unique opportunity to sample mealworms, scarabs, and crickets. Our recommendation, use a little salt and oregano. It surprisingly makes the mealworms tasty!
? 2511-8551
San Pedro
www.facebook.com/insectosucr
Nunc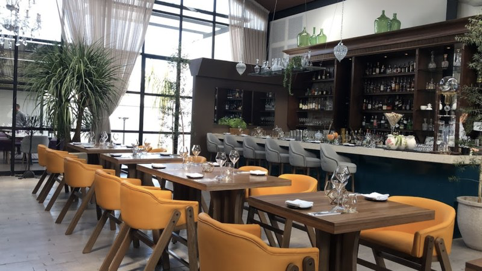 Nunc is a classy nightspot with cocktails, elegant decor, cosmopolitan clientele, and contemporary cuisine. This is where the who's who of San Jose drink, dine and mingle. Adorned with an homage to Banksy on its walls, industrial touches clash tastefully with chandeliers. Created and opened by top Chef Marco Leyva, this new venture does not disappoint and is a 'must-do' of San Jose.
Expect farm-to-table food inspired from the world over. Our recommendation, reserve a table on Saturday evening, grab a cocktail and mingle while the uber-cool DJ does his thing. Then order the Tuna appetizer and the Chateaubriand. Simply sublime!
? 2220 4585
Calle 78 Av 3
www.nunc.cr
Cocina Eclectica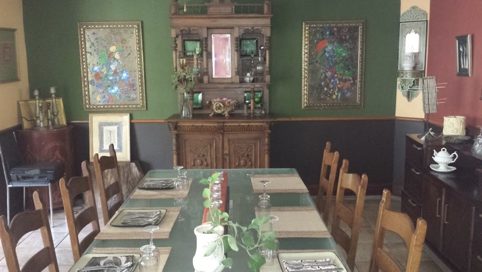 Hidden away in the Escazu district is a restaurant that offers more than food, this is a restaurant that offers an experience! Cocina Eclectica is located in the home of Joanna Stein, her house is only identifiable by a small 'J' on the door. All-day long this eccentric, self-taught cook, dressed in an apron and covered in tattoos, dances around her kitchen and cooks her vision of haute cuisine with locally grown produce.
With no menu, Joanna works with your dietary needs and creates a meal with passion and love. Our visit involved a soul-warming soup of cardamom, carrot and quinoa, delicious home-cured trout ceviche, and hearty chicken chicharrón with pear butter and fried potatoes. Dessert was homemade passion-fruit ice cream.
? 8529 2509
Trejos Montealegre
www.facebook.com/CocinaEclecTicaEscazu