Finished Your Yoga Teacher Training in Costa Rica…Now What?
Ok, you did it!!! You completed your yoga teacher training in Costa Rica! Congratulations!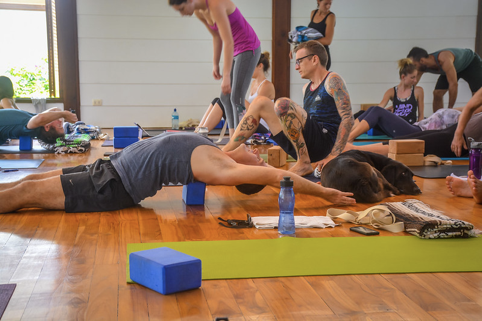 We know how hard a process this can be and rightly so, nothing worth achieving should come easy! With memories to last a lifetime and your certificate in hand, now what?!?!?
The most common question we get asked is; "What should I do after completing my yoga teacher training in Costa Rica?"
Many of you will have scheduled some time after your YTT to travel and explore the beautiful country that is Costa Rica. But we understand that after the intensity of teacher training, you are tired and planning is time and energy-consuming.
Have no fear! We have put together the definitive guide for you to discover the best things to see, and the must-dos of Costa Rica before you leave. So sit back, relax and read on…
5 of the Best Things to Do After You Have Completed Your Yoga Teacher Training in Costa Rica!
1. Book a yoga retreat!

What! More yoga?!?! We hear you cry…Yes exactly! You are about to embark on a career that is all about giving. While this is deeply rewarding, it can also be as equally draining. You have just worked incredibly hard to achieve your yoga teacher training certificate, and now it is time for you to receive some well deserved R&R (that's rest and recovery!).
Trust us, we know…many of us here at Blue Osa Travels are yoga teachers, so we have the first-hand experience of what it takes to have a long and fulfilling career in yoga.
Taking time out for you will be one of the best gifts you can offer yourself. It will ensure that you stay motivated and energised as you embark on the beautiful adventure of becoming a yoga teacher. Start as you mean to go on, rest and restore with a yoga retreat! And we are not talking about any yoga retreat, we are talking about your very own, private yoga retreat!
Blue Osa is situated in the heavenly Osa Peninsula and offers personal, tailor-made, one-on-one yoga retreats. What better way to recuperate than working 1-2-1 with an experienced yoga teacher, allowing yourself the gift of being a student again and receiving. Plus, Blue Osa offers the most divine spa treatments. Go on…treat yourself, you deserve it!
Private yoga retreats are the perfect way to discover more about yourself and explore the teacher you want to become! Find out more and book here!
2. Get your Tarzan on…Explore the Jungle!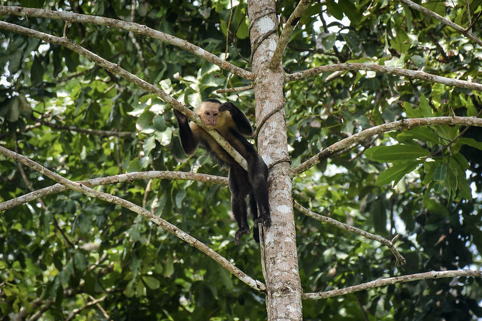 Think about it…every experience you have from now on can be directly implemented into your new career as a yoga teacher. Experience equals lived experience, make every one count!
Blue Osa Travels is right next to the Corcovado National Park, one of the most bio-diverse regions in the world! With such close proximity comes insider knowledge, and we have the perfect experience just waiting for you!
Imagine taking a plane tour into the heart of the rainforest, hiking through the natural habitat of Baird's Tapirs, Jaguars, Scarlet Macaws, Harpy Eagles, Red-backed squirrel monkeys and White-lipped Peccaries.
This is a once in a lifetime opportunity to embrace your inner Tarzan, and explore the jungle! Don't miss this chance to witness one of the most beautiful areas of the Osa Peninsula. Speak to one of our team today and get ready to take the flight of a lifetime!
3. Save the Sea Turtles, they need our help!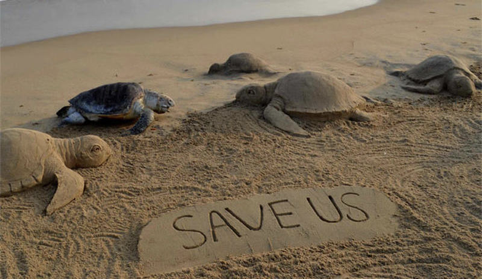 Teaching yoga is all about helping others. Extend this generosity to some small creatures who need your help; sea turtles. We have joined forces with the Osa Conservation who have created conservation programs to monitor nesting activity, predation rates and hatchling success of endangered species of turtles.
You can decide to join either the morning or the night patrol. In the morning you will record tracks, relocate nests, and bring eggs to the hatchery. Important stuff!
If you are more of a night owl, you will watch patiently as the turtles come out of the ocean to lay their eggs. Where you will measure and mark the eggs, and perform a health assessment of the turtles.
Whichever patrol you decide to join, know that you are doing your bit to protect the Osa Peninsula's sea turtles from extinction!
4. Ride the Waves, Learn to Surf!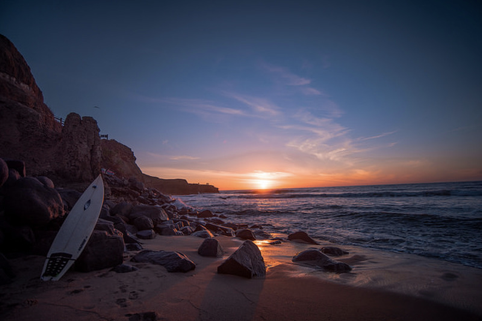 Life is all about riding its ebbs and flows, and what better way to embody this than to learn how to surf!!
Yoga and surfing are a perfect combo, and we know some great places to learn to surf! The Osa Peninsula has some of the best places to discover the joys of surfing. Pan Dulce Beach in Matapalo is the ideal place; it has a long ride, and the surf is gentle. Offering you a perfect opportunity to stand up and finally ride that wave!
With so many surf instructors to choose from, it is hard to know where to go. Let us take care of that for you! All that's left for you to do is don your swim gear and prepare for some serious sea fun!
5. Hike Your Way to Self-Discovery!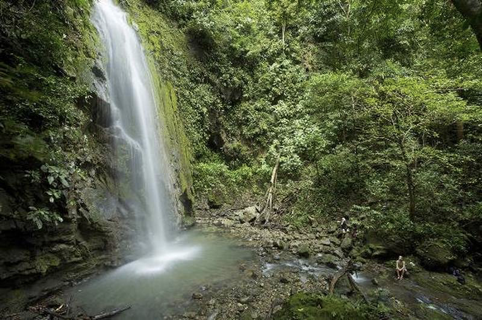 Yoga teaching training requires a lot of internal inquiry and processing. At Blue Osa Travels, we find hiking to be one of the best ways to explore not only the local land and culture, but also ourselves. Hiking promotes that feel-good factor and provides the space we need to have a good self-discovery session!
Let us arrange a blissful hike for you to unearth the magic of the Osa Peninsula! We have many hikes for you to choose from, but one of our favourites is the Matapalo hike with it's wildlife and waterfalls.
The Matapalo hike is perfect if you don't have time to visit the Corcovado National Park as it has many of the same plants and animals that you would see there. On this hike, you will stroll through one of the most breath-taking locations on the Osa Peninsula, Cape Matapalo. You will spot monkeys, Scarlet Macaws, Toucans plus much more local wildlife. After the hike, we can arrange for you to relax and cool off on one of the picturesque beaches of Matapalo.
That's it, our definitive guide on what do after YTT! Choose one or do them all. At Blue Osa Travels we have it covered for you. So sit back, explore our site, drop us an email, and let us arrange the most memorable ending to your time in Costa Rica! Pura Vida!