Take a Road Trip in Costa Rica – 2 Weeks to Discover the Southern Coast!
There is no better way to experience the picturesqueness of Costa Rica than by car!  Well, a 4WD, of course!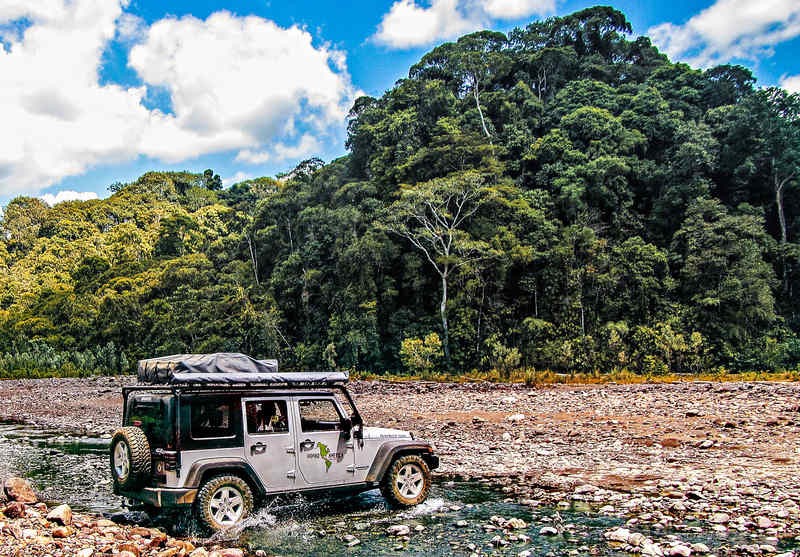 Taking a road trip in Costa Rica is adventurous and fun.  Navigating by wheels will allow you to explore local life much more than you would by air, sea, or organized tours.  With powerful technology like Google Maps, the only thing that you will need to worry about is how to navigate the bumpy roads.
Costa Rica by car is wanderlust in motion!  Discover our ultimate 2 week Costa Rican road trip to the Southern, wilder side of Costa Rica.  Pack your jungle gear and get ready to explore!
Puerto Jiménez
Fly into San Jose and collect a 4WD rental from the airport.  Book ahead to get better rates.  From here take the Pacific coastal road (34 > 2 > 245) to Puerto Jiménez, your gateway to the Osa Peninsula.
Puerto Jiménez is a small but friendly Tico community that has the regions most diverse offerings of hotels, restaurants, and other tourist essentials.  There is a selection of places to get a good sleep; from budget hostels to high-end eco-lodges.  Stock up on supplies from the supermarket and then let the adventure commence!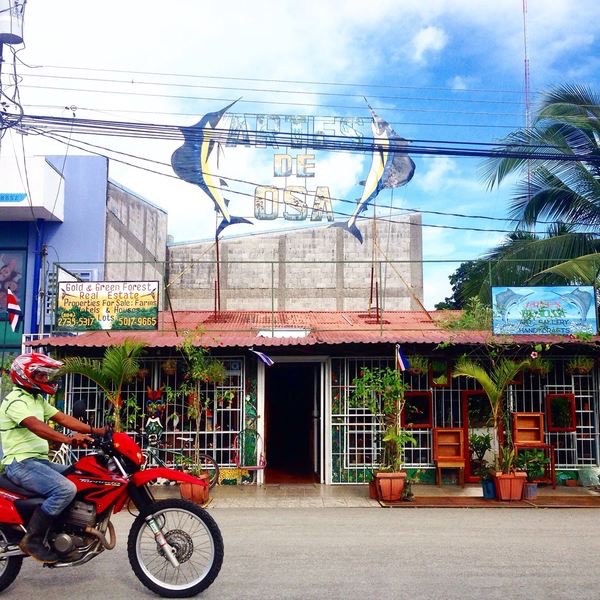 Spend a day kayaking through the mangroves estuary.  Here you will have the opportunity to see the variety of animals that call this area home.  Take a trip to one of the many Cacao farms to see (and taste) where chocolate comes from.  Fuel up your morning at Restaurant Monka, the best breakfast spot in town, before heading into the jungle!
Corcovado National Park
Be sure to allow a few days to explore the crown jewel of the Costa Rican national parks; the Corcovado National Part.  This is the last original region of tropical rainforest in Pacific Central America and makes up 40% of the Osa Peninsula.  It is a heady mix of wild jungle, pre-marked trails, and deserted beaches.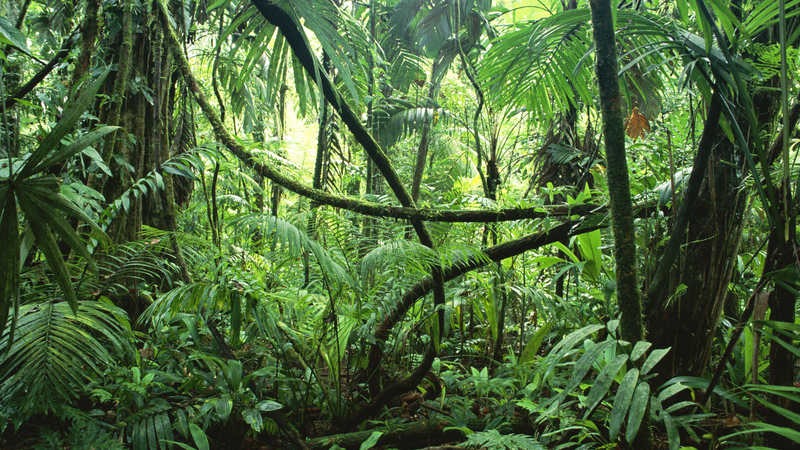 We recommend hiring a local guide to guide you into the wilderness.  Then hike through the natural habitat of Baird's Tapirs, Jaguars, Scarlet Macaws, Harpy Eagles, Red-backed squirrel monkeys, White-lipped Peccaries and many other unusual species of wildlife.
This will be a down and dirty type of trek, but one always to be remembered!
Uvita
Head back to Puerto Jiménez and take the Pacific Costanera Sur to Uvita.  Uvita is a small town not far from Dominical.  But despite its size, it packs a punch!  So don't write Uvita off just yet!
Uvita's main attraction is a stunning marine reserve, the Parque Nacional Marino Ballena.   Here you get a chance to witness the migrating pods of humpback whales!  This is a once in a lifetime opportunity not to be missed.  Uvita also has some wilderness beaches that are out of this world!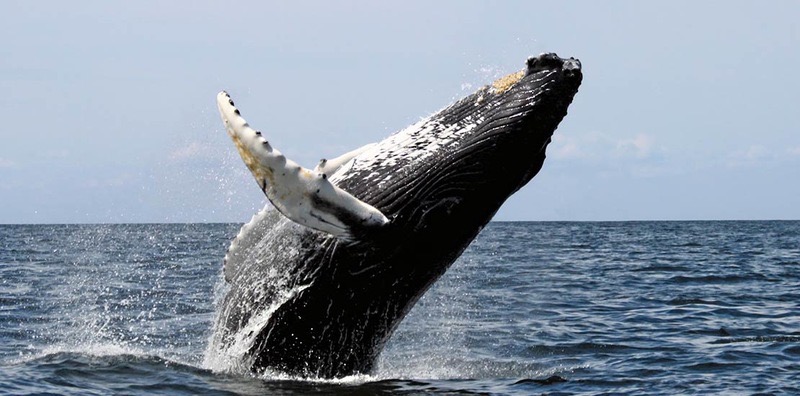 If your road trip is in February check your dates to see if it coincides with Envision Festival.  This is the country's biggest hippie gathering and resembles a small-scale Burning Man.  But rather than in the desert, it's on a jungle beach!
Cerro Chirripò
Now it's off to the mountains!  Make your way through Tico villages to San Gerardo de Rivas.  This tiny town is on the doorsteps of the national park and is a great place to get a good nights rest and stock up on supplies.  All ready for the hike of a lifetime to the top of Cerro Chirripó!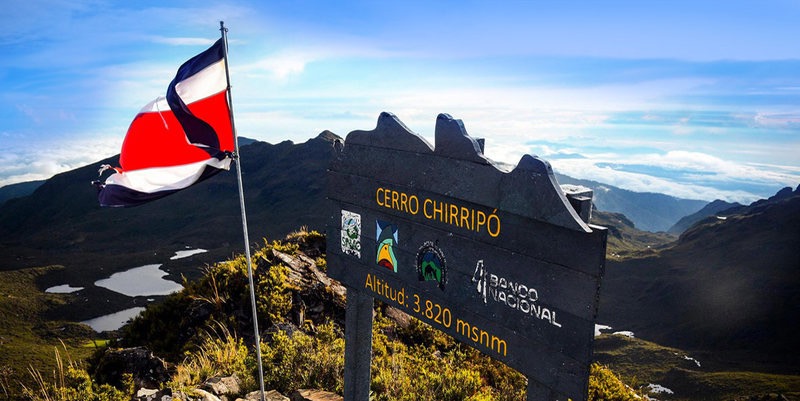 At 3820m it is Costa Rica's highest peak!  The trekking routes are challenging, but every step is worth the view on the way up.  You will not be disappointed!  You will need some sturdy boots and warm clothes.  Make sure to plan ahead as all visitors to the park require a permit.
Top Driving Tips:
Download offline maps.  Remote places will have no signal.
Make sure to bring a valid driver's license from your home country.
Stock up on fuel in larger towns, in more remote areas fuel is more expensive.
Rivers – Driving in Costa Rica is sure to involve navigating a river crossing.  Follow these guidelines:

Only river cross in a 4WD.
Check the depth of water, knee height is usually ok.
Make sure the water is calm.
Driver REALLY slow!
Watch how the locals cross.

The quality of Costa Rican roads varies considerably.  Drive defensively and with caution.
Ask about rod conditions before setting out, in rainy season some roads become blocked.
Blue Osa Travels is located in the Osa Peninsula.  Speak to one of our team today to help you organise the road trip of a lifetime!