The Top 7 Places to Visit in Costa Rica After Your Yoga Teacher Training!
We understand…post teacher training blues can be a hard path to navigate. You've met friends for life, and created memories that you will always hold close to your heart. Completing your YTT can leave you feeling lost and low. But, don't let the experiences, the happy times, and the memories stop there! Pack your bags and let the fun times continue. Pura Vida style!
Read on to discover the best Costa Rica has to offer, what to see, and where to visit! Here's the ultimate guide to the top 7 places not to be missed in Costa Rica…
Nosara – The Wellness Capital of Central America
Nosara is a heady mix of yoga culture, jungled microclimates, and surf bliss! Three stunning beaches are joined by a network of swerving, rutted roads that meander over coastal hills. With a reputation for being health and environmentally conscious, it is the perfect place to beat those post-YTT blues, make new friends, and gain new experiences! Maybe even get your first teaching gig!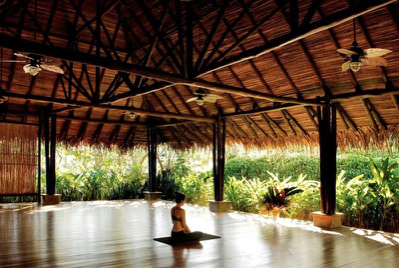 Playa Guiones is where it is all happening. A wide, arc of marbled sand, with superb beach breaks and plenty of space. It has the ultimate chilled-out vibe. It has some great surf spots, and surf schools if you fancy learning a new skill!
To sleep – Head to the main access roads to/from Playa Guiones. The streets are lined with hostels, hotels, guesthouses, and more to suit all budgets.
Yoga seems to be everywhere in Nosara, with a mix of high-end bougie studios like Bodhi Treeto more 'salt-of-the-earth' shalas. You are sure to find the perfect spot to eat, live, and sleep yoga in Nosara!
San Jose – The Heart of Tico Culture
Most YTT students use San Jose as a transit city, but it has so much more to offer! San Jose is the capital city of Costa Rica, and while the rest of Costa Rica is known for its biodiversity, San Jose is known for its cultural diversity! With a population of 2.2 million, there's art, local music, bars, clubs, and incredible cuisine. This city has it all!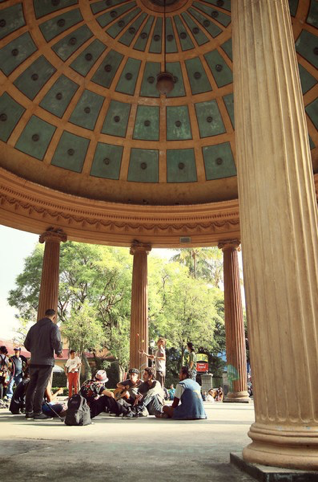 Where to go…
San Pedro is the home to multiple universities and hip, youthful vibes! The streets are lined with graffiti, and San Pedro is the ideal neighborhood to find some cheap eats! Head to La California on the weekends, a popular street corner loaded with eateries, bars, and good live music.
Barrio Amon is the heart and soul of San Jose. This historic neighborhood is perfect for taking an architectural stroll. Filled with old coffee grower mansions, many of these buildings have now been converted into cafes. Lucky us!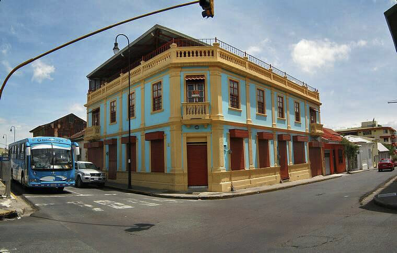 Osa Peninsula – Intense Biodiversity
On the South-West, Pacific side of Costa Rica is the Osa Peninsula. No doubt you will of heard it described as one of the most biodiverse places on the planet! Encompassing some of the countries least-developed and least-explored lands. It is a jungle odyssey!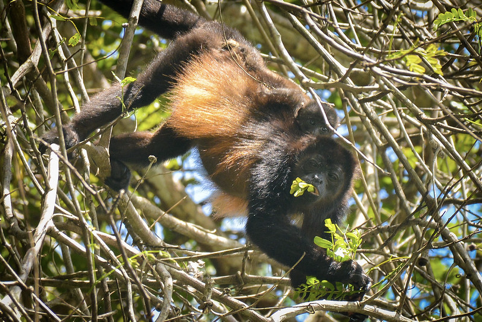 TheCorcovado National Park is the last original region of tropical rainforest in Pacific Central America, and makes up 40% of the peninsula. Here you can hike through the natural habitat of Baird's Tapirs, Jaguars, Scarlet Macaws, Harpy Eagles, Red-backed squirrel monkeys, White-lipped Peccaries and many other unusual species of wildlife.
A great place to start your trip into the wilderness is from the understated town of Puerto Jimenez. Here a close-knit Tico community welcomes visitors with a selection hotels, restaurants, and other tourist services. Visit Restaurant Monka for a filling breakfast Costa Rican style, then head to Jagua Arts & Crafts to treat yourself to some local art & jewelry.
Manuel Antonio – Adrenaline Induced Fun!
If you are looking for more of a tourist hotspot, head to Manuel Antonio! It has the one of the most visited national parks, – Manuel Antonio National Park – that is jam packed with a wide variety of monkeys and sloths.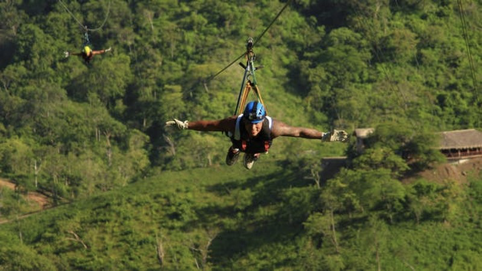 Manuel Antonio is the perfect place to try adrenalin-inducing activities; whitewater rafting, jet-skiing, parasailing, kayaking, ziplining, and horseback riding. But to be honest, Manuel Antonio has it all; waterfall tours, hot springs, hikes in the jungle, spa treatments, yoga, beaches, great hotels, a wide variety of restaurants to suit all budgets, and of course, nightlife!
We highly recommend a trip to Kids Saving the Rainforest– a wildlife sanctuary and rescue centre that was set-up by kids! Yes! In fact, two 9-year-old girls in 1999. The sanctuary is home to around 50 animals that can't be released into the wild. It offers educational tours to help people learn about the dangers of human-wildlife interaction, the pet trade, and ecologically responsible tourism.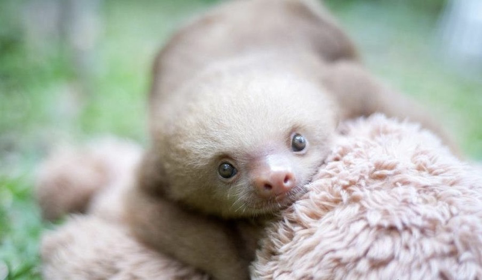 Puerto Viejo – Caribbean Culture
Looking for more of a laid-back, Afro-Caribbean, put-your-feet-up-and-chill type of place??? Then Puerto Viejo is your destination. Located on the southern Caribbean coast, it has a distinctly different feel to the rest of Costa Rica. Here coconut rice, Reggae beats, colorful homes, and a laid back attitude dominate. It has some of the country's most beautiful beaches, lush jungle, and an array of restaurants and nightlife.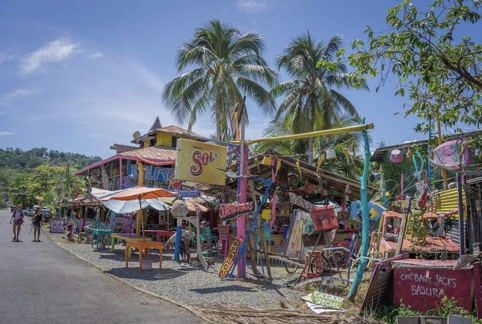 The beaches of Puerto Viejo are post-card perfect! Our favorite is Playa Punta Uva. With its ivory sand, turquoise water, and palm trees, it's the ideal place to recuperate from yoga teacher training.
Arenal – Lava Fields & Local Culture
Arenal is famed for Volcán Arenal – and even though the molten night views are now a thing of the past, this perfectly conical giant, and it's surrounding old lava fields are definitely worthy of a pilgrimage. With hot springs, a stunning lake, wild rivers and real-life Costa Rican culture,Arenal should be on your priority list!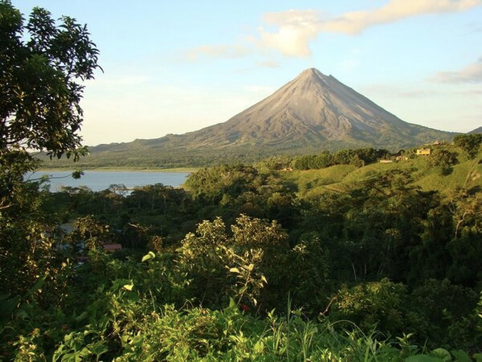 Water is the main player in Arenal. There is no dry season in the northern lowlands, so pack an umbrella and prepare to get wet. With this rain though comes luscious jungle life, and roaring rapids to paddle down.

For a real-life rapid experience, we recommend Wave Expeditions. They organize raft and tube expeditions down the wild river Toroand Sarapiquí. If you are looking for something more subdued head to the many natural, bubbling, hot springs.

The majority of the hot springs are located in the La Fortuna area. Highly recommended is Eco Termaleshot springs is located on a privately owned and family operated property; it is one of the few in the La Fortuna area that is not part of a large resort. They limit admissions to ensure a more tranquil environment.
Tamarindo – Party Central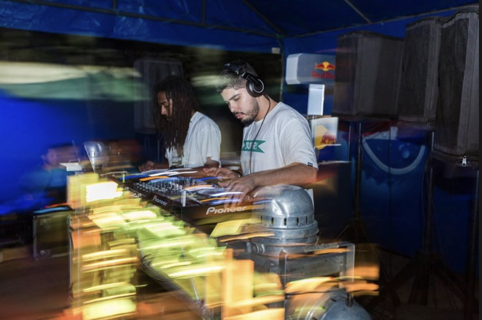 Sometimes, after all the hard work, and emotional-processing of yoga teacher training, you simply want to let your hair down, and dance the night away. We have just the place; Tamarindo!

Tamarindo is located on the northern peninsula, and is a surf town with a party atmosphere!. Instead of staying on top of the waves, why not test your pranayama skills and dive beneath them! Freedive Costa Rica offers various freediving courses and experiences. Its owner claims freediving is "the most natural, intimate and pure form of communion with the underwater world." Yoga and free diving, the perfect communion we say!
Now, all that's left for you to do is decide where to go and how to get there! Sound like too much trouble??? Let Blue Osa Travels do the work for you. Speak to one of our team today and arrange an itinerary of a lifetime!
Costa Rica is a charming, peaceful country with so much to offer. Don't let your journey stop at teacher training! Tag on a few days, a few weeks and let the experiences continue.