Why Costa Rica's Osa Peninsula Should Be Your Next Wellness Destination
Many flock to Costa Rica in search for adventure, nature, and beautiful beaches. However, this Central American country has become the new wellness destination in more recent years. Wellness travel is a new trend in which individuals are searching for more than just a fun, relaxing vacation.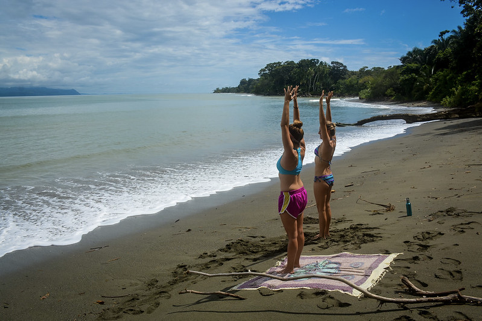 Choosing a wellness destination for your trip allows you to release stress, reconnect with your body and soul, detox and reset your body and mind, take up some yoga and meditation, and simply become involved in any activity that will improve your physical, spiritual, and emotional wellbeing. Sounds like a (re) treat, right? Well, it is! (wink, wink). Many of us return from vacation more exhausted than before leaving. Going on a wellness retreat holiday is a wonderful opportunity to not only get away from the daily hustle and bustle but also to feel renewed and re-energized during and after your travel. Are you thinking it might be time to book yourself a wellness retreat in Costa Rica for your next travel adventure? So are we.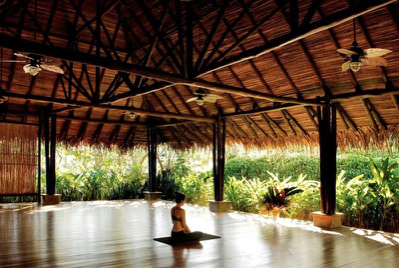 Close your eyes and visualize this: waking up to the sound of birds, enjoying fresh, tropical fruits and juices, eating delicious, clean and organic meals, doing yoga with a view of the ocean or the jungle, getting rejuvenating spa treatments, swimming in the ocean, reconnecting with nature intimately. Okay, open your eyes now. Sounds like a dream? Well, it is all true, and you can have it. Costa Rica offers all that and more. There are many different options and places to visit in Costa Rica, so we want to help make your decision easier. If you want a unique experience in a place like no other, you will definitely want to book yourself a retreat at the Osa Peninsula. Here's why!

WHY OSA PENINSULA?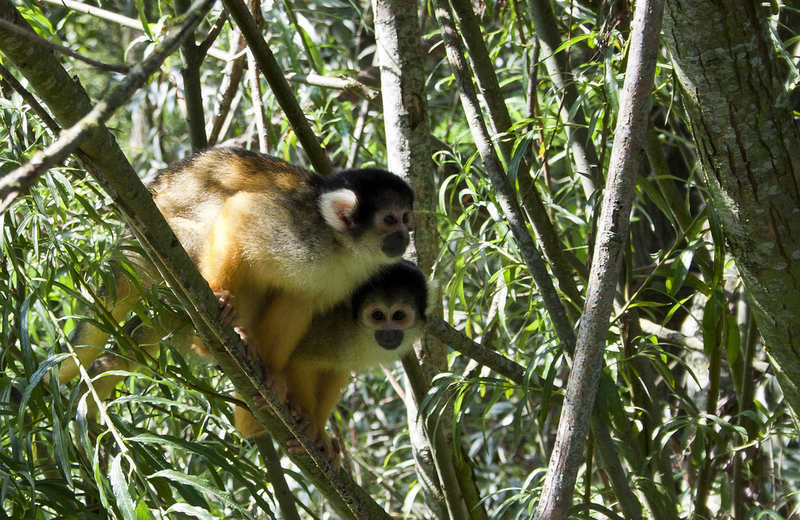 The Osa Peninsula is home to the most bio diverse area in the world. It features large areas of rainforest which produce high levels of negative ions-ozonated air. What does this mean? That the environment contains low levels of pollutants making it very healthy. Hello super clean, fresh air! The peninsula holds the freshest and purest drinking and bathing water in the world. Still thinking about it? You will also be able to witness a large variety of birds, all four varieties of monkeys in the country –did you say monkeys?! and the only place in Cost Rica where you can see them all! – , tapir, dolphins, whales, and more! It is truly a unique place for working on balance and harmony at a retreat place, while enjoying some of the best features nature can offer.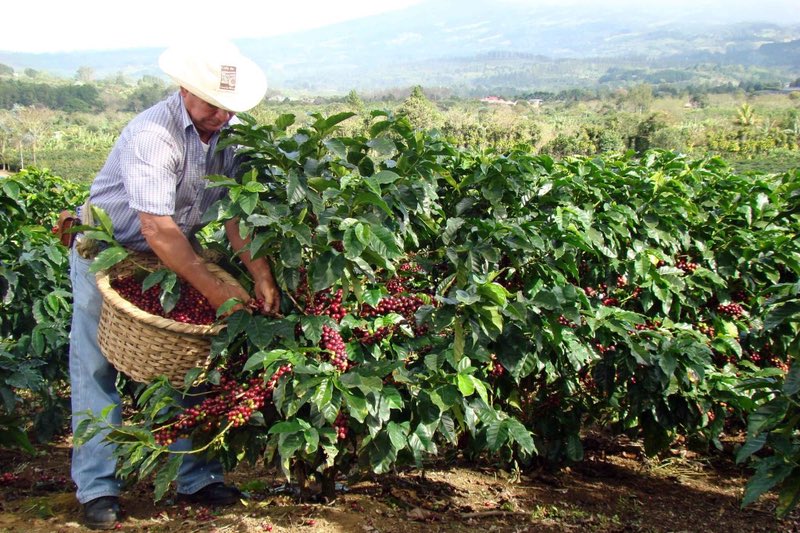 If you are an environmentally-conscious being, you will love this place. Most places in the Osa Peninsula are eco-friendly and involve in sustainability practices. The freshest fruits and vegetables are grown in their own gardens following organic practices. They offer farm-to-table meals that will support your nutrition needs and desire for cleansing and renewing.
Coming to the Osa Peninsula for a wellness retreat truthfully allows you to work on harmony inside and out, as you have the exceptional opportunity to be in very close contact with mother earth. You will be able to support and appreciate our planet, as you feel supported and appreciated by it. Nature embraces you in this little corner of the world, allowing you to reconnect with your true nature within. If you are looking forward to some healing and to reset your body, mind, and soul, the Osa Peninsula is the place to visit.
Wellness Retreats offer a variety of activities and practices that enhance the body-mind-spirit connection. You will find yoga classes and meditation offered at most centers, adjusted to all levels –so no fear if you are a beginner. Many include detox programs (including juicing), spa treatments, and a variety of ways you can reset and restart. Many of the retreats offer packages that include a number of set activities for you to enjoy, and some will customize the retreat experience to your own needs and preferences. It's all about finding the right one for you!
Let us guide you on a short tour on a few of the best retreats you will find here. Here 3 amazing places to visit:

BLUE OSA YOGA RETREAT AND SPA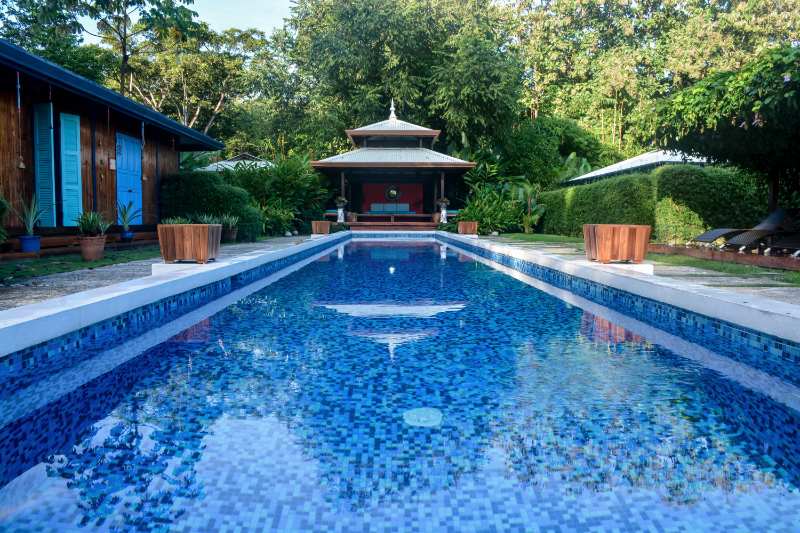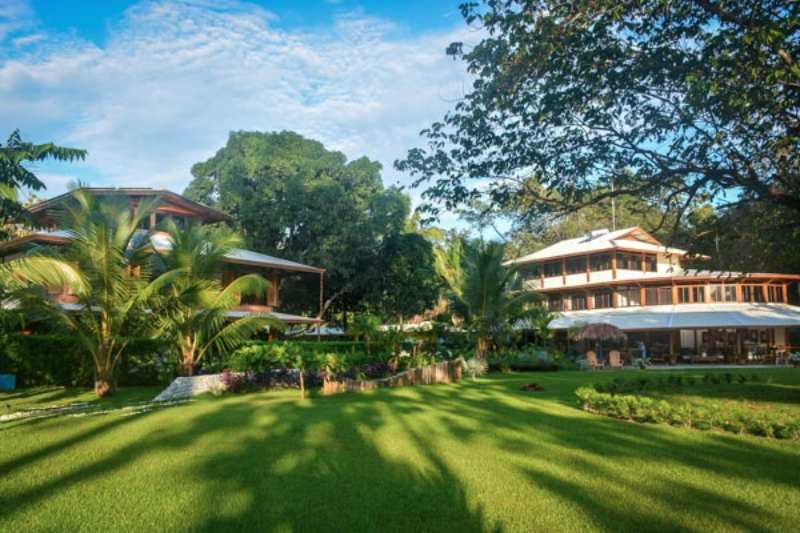 Talk about Paradise. Blue Osa Yoga Retreat and Spa is a tropical beachfront paradise that offers tailor-made retreat getaways for individuals, groups, and retreat leaders. The Blue Osa experience includes elegant and eco-friendly accommodation, a world-class yoga studio, a chlorine-free pool, and fresh, gourmet farm-to-table cuisine. A visit to this retreat is more than just a vacation: it's an opportunity for deep transformation and total mind-body-spirit revitalization. They offer a variety of packages to ensure your stay is a profound life-changing experience. You can join one of their all-inclusive luxury packages, or customize your own perfect wellness escape.
Blue Osa Yoga Retreat and Spa houses a comfortable, inspiring and secluded environment, and the perfect place to rejuvenate and retreat. This intimate beachfront eco-resort offers the ultimate sanctuary if you're seeking solace from the hectic world. Nestled off-the-beaten-path in the virgin Costa Rican rainforest of the Southern Osa Peninsula, guests have an endless selection of quiet places to meditate and reflect. Only 50 meters away from the waves, you can see the private beach while practicing yoga from their elegantly designed second floor Yoga Studio. This is a retreat experience you will not forget.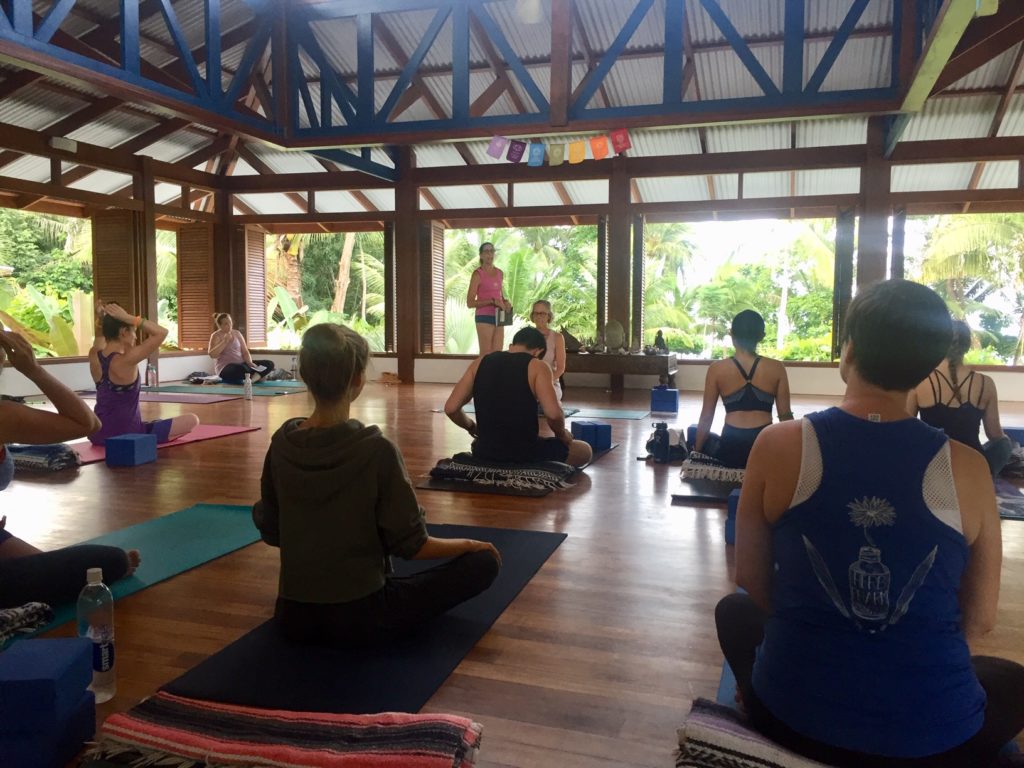 Ready to gift yourself a unique experience of renewal and rejuvenation? Do yourself a favor and click here: https://www.blueosa.com/reservations/home

PLAYA CATIVO LODGE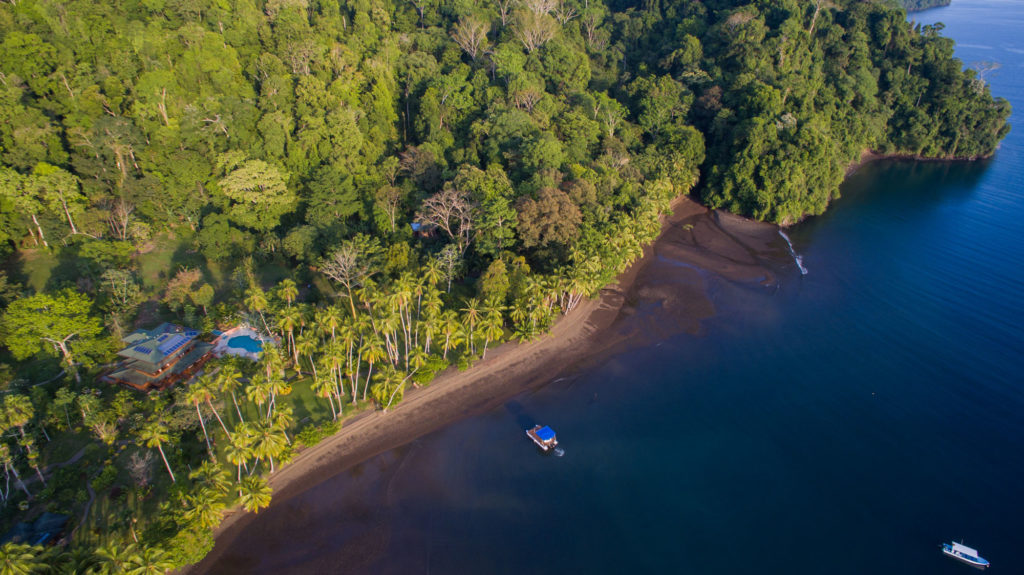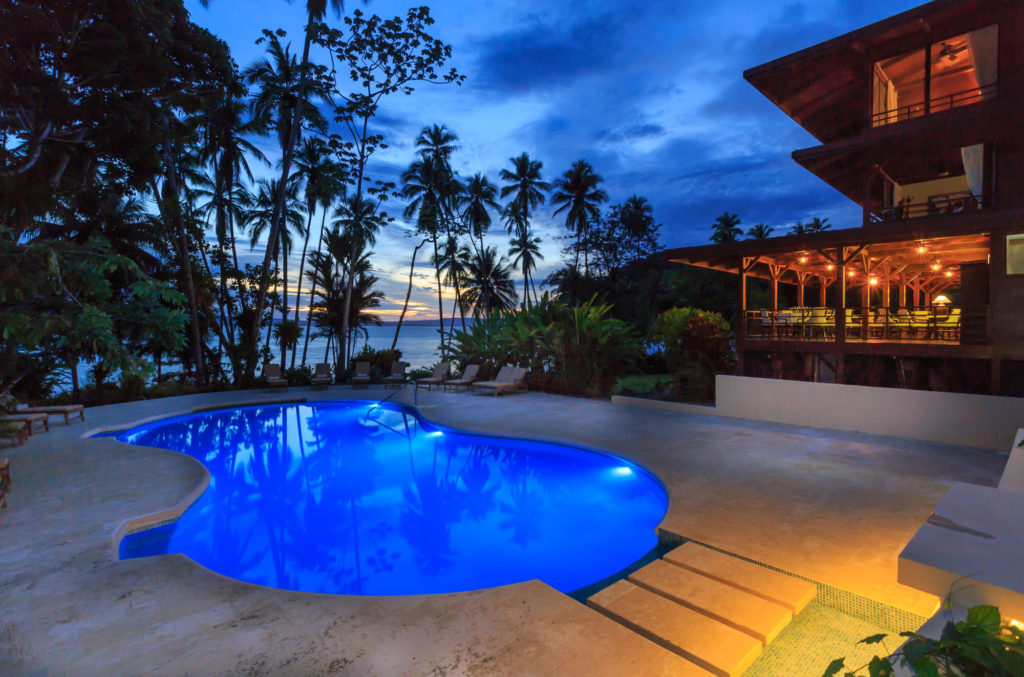 If you are looking for an exclusive, ultra-secluded wellness retreat this is your place. Set in the heart of the rainforest on the coasts of Golfo Dulce in the Osa Peninsula and accessible exclusively by boat, Playa Cativo is a luxury beachfront eco-lodge offering stunning accommodations in true harmony with nature. This is a private 5-start and exclusive destination where you will go back to nature in luxury. The design complements the surrounding nature, its stunning grounds, and its oceanfront setting, where you will truly unwind.

LUNA LODGE
www.lunalodge.com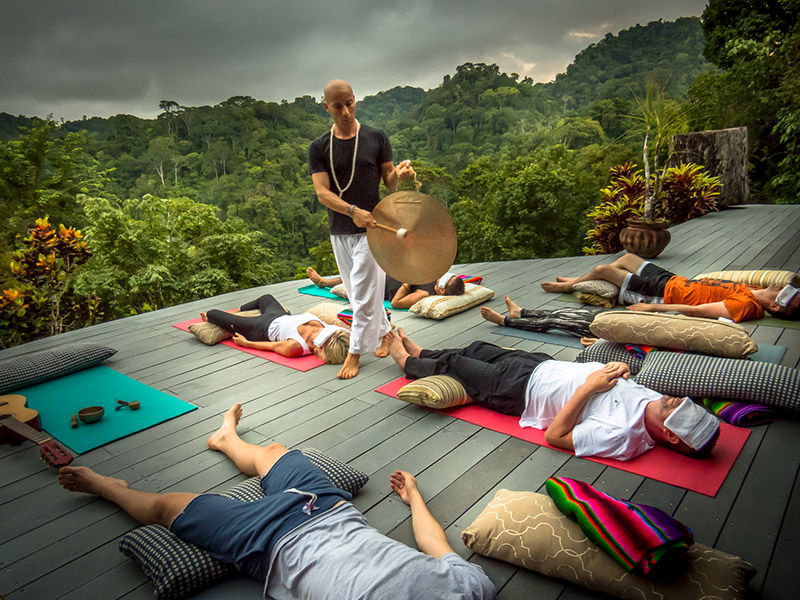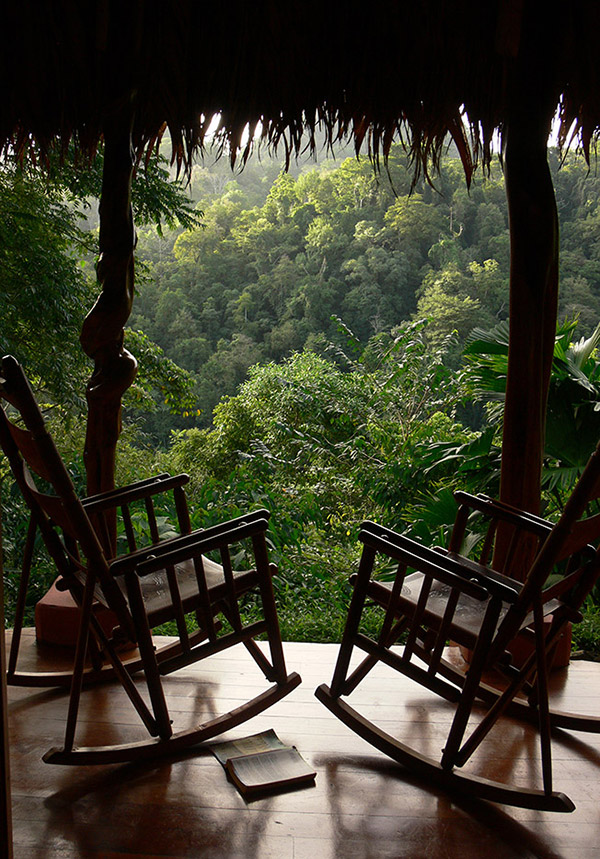 Luna Lodge is located in the southern part of Costa Rica, a secluded eco-lodge situated on 60 acres of primary and secondary rainforest near Corcovado National Park (voted #1 park in the world). There are year-round waterfalls on the property itself, one with a swift flowing chute and refreshing wading pool less than a ten minute walk from the bungalows. Situated at the top of the Luna Lodge property, The Retreat Center has awe inspiring views of the Pacific Ocean, rainforest, and wildlife. They proudly offer Yoga, Tai Chi, Nia, Reiki, massage therapy, and aromatherapy therapy retreats.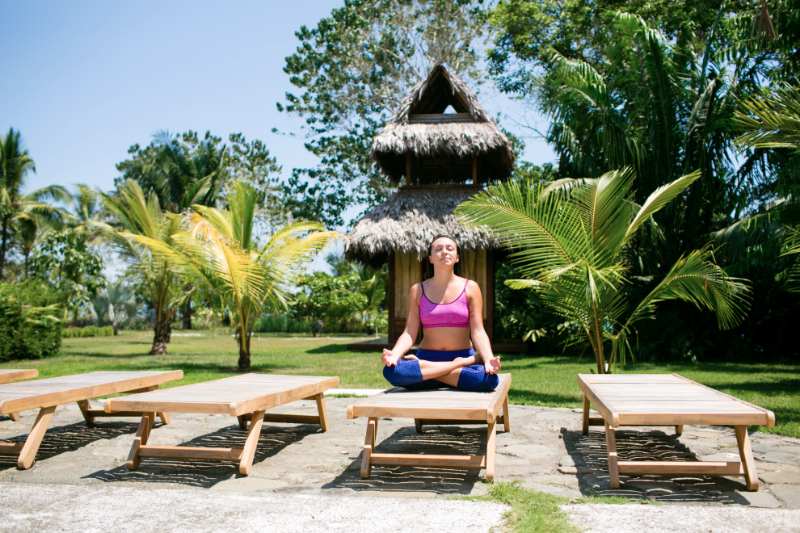 A wellness retreat vacation is definitely something we all need to experience. Feeling ready to explore your options for your next wellness vacation? Contact Blue Osa Travels to assist you in all the information and details you need for a smooth experience: https://blueosatravels.com/