3 Things No One Tells You about Yoga Teacher Trainings
Are you considering signing up for a yoga teacher training for the first time?
There is a lot more that goes on in a yoga teacher training than just mastering the Asanas and learning Sanskrit names of each pose. What you gain from the entire experience is simply unique and absolutely worthwhile. Here are 3 "secrets" I found out about yoga teacher trainings through my personal experience that may help you take the final plunge. Get ready to learn what you will welcome into your life!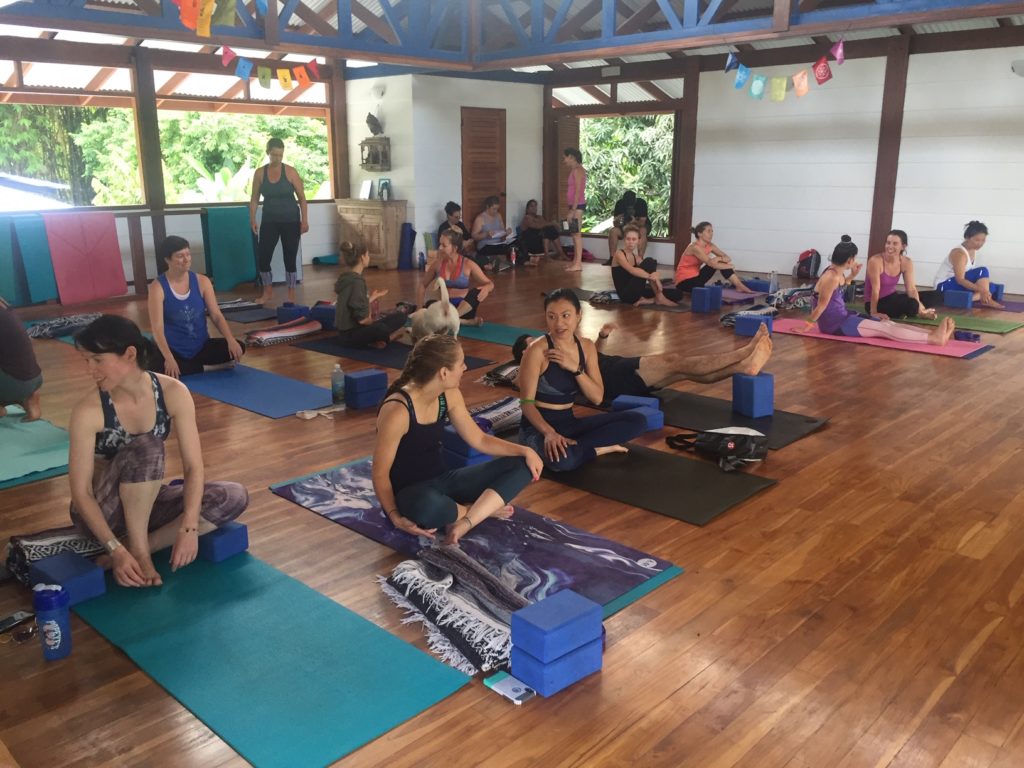 1) Welcome to a journey of self-exploration to self-awareness
Finding yourself on a yoga mat allows you to develop self-awareness of your body, and also of your mind if you decide to observe and practice mindfulness. It is one of the reasons why I keep going back to the mat every single day –the feeling of truly inhabiting your body, listening to it, connecting with it, feeling safe in it, building a team with it for me cannot be achieved through any other physical activity. Well, guess what? All that is taken further during a YTT. "How?", you ask? Allow me to explain.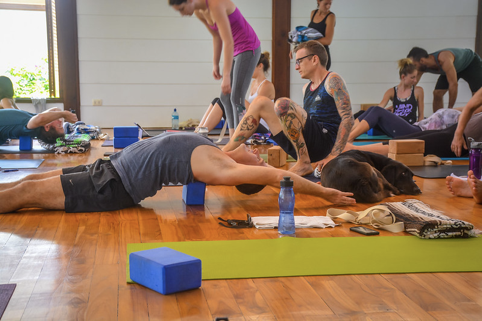 While learning more about and discussing the philosophy of yoga, you have the wonderful opportunity to develop self-awareness of the heart and of the mind. The insightful discussions that happen during the theoretical hours allow for many emotions to arise, some that you may have never experienced before. During my YTT every single one of the 26 participants cried –yep, myself included– because of realizations you get to have. You start to get a rush of emotions that you may not actually understand. There is a lot of inner exploration happening as you analyze the theory behind the philosophy and apply it to your personal life. So, yes, there is a lot of crying going on. Be prepared!.
My personal recommendation is not to try to be the stronger person in the room and pretend like all this does not affect you. This is one of the most wonderful opportunities you will have to be vulnerable, for you will be in a room with like-minded hearts and souls who understand you, support you, acknowledge you, and accept you. This is one of the safest places you will find to peel your heart open, so go for it 100%. Open the floodgates as they please! You will be so thankful you did. You will learn so much from your own vulnerability that trying to avoid it would mean missing out on what this journey represents.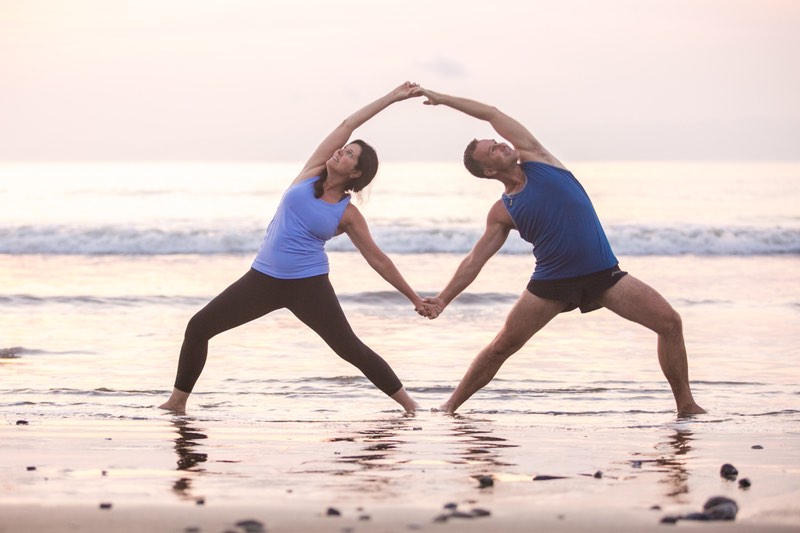 2) Welcome to a new family of open hearts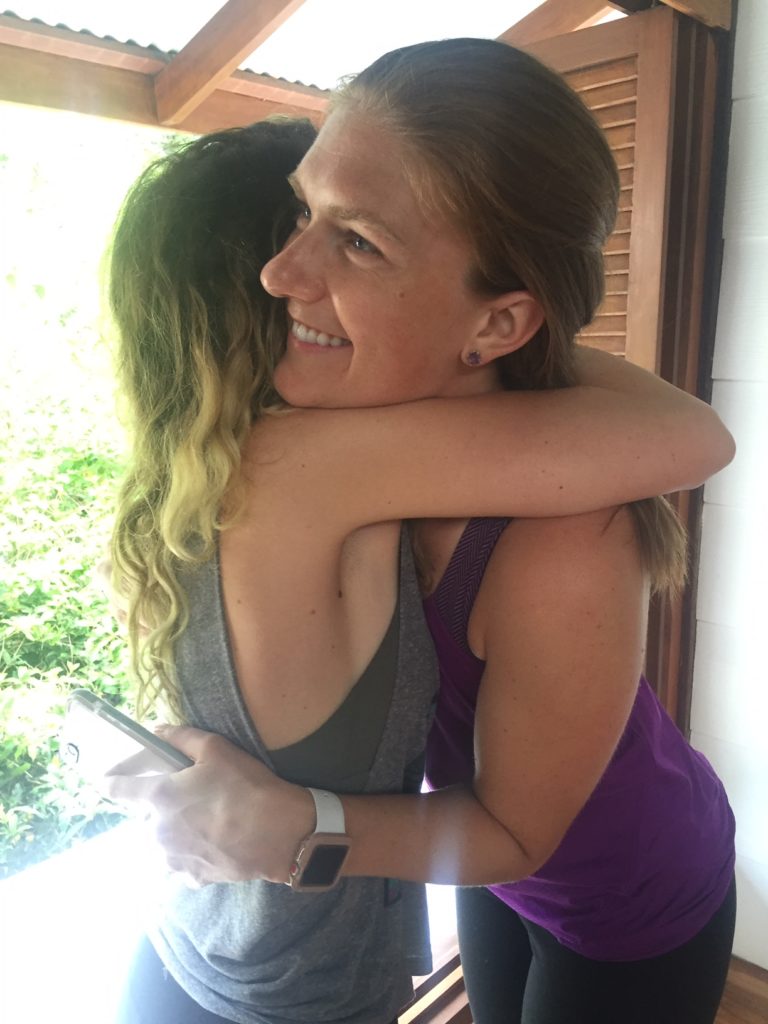 The bond that you develop with everyone in your group is another unique gain from a YTT. Being in a room with twenty-something other people who –depending on where you choose to do it- may have completely different backgrounds, come from different countries, speak different languages, and live different circumstances, yet share one common goal and one common sentiment is pretty special, I must say. I had never felt so welcomed, so accepted, so cherished, so heard in a large –or small, for that matter- group before –especially with people I don't know. It is such a warm, homey feeling to receive such support and understanding, acceptance and openness that there is nothing I can compare it to.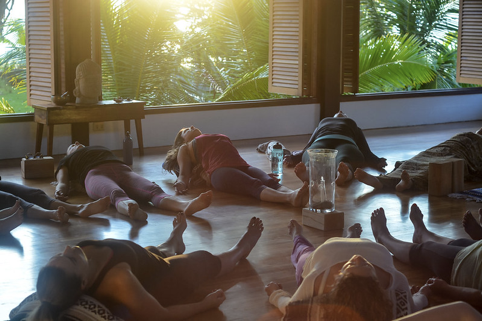 This is a very safe space you will find yourself in. Talk about no judgment! This is a place where you are allowed –and encouraged- to be authentic: "Leave your ego outside with your flip flops" said one of our teachers the very first day, and it absolutely was like that. I never forgot that phrase, and I still try to apply every single day of my life. The YTT group develops a very strong bond very quickly because of the vulnerability of the situation. It is interesting to see how the group dynamic changes so fast, from everyone being shy and distant the first day, even a little reserved for many, to very quickly turning into one big family where everyone is accepted and appreciated. This is a very unique setting, a unique experience. It is one of the most beautiful feelings you will have. Friendships are made forever here. Hearts are united for eternity.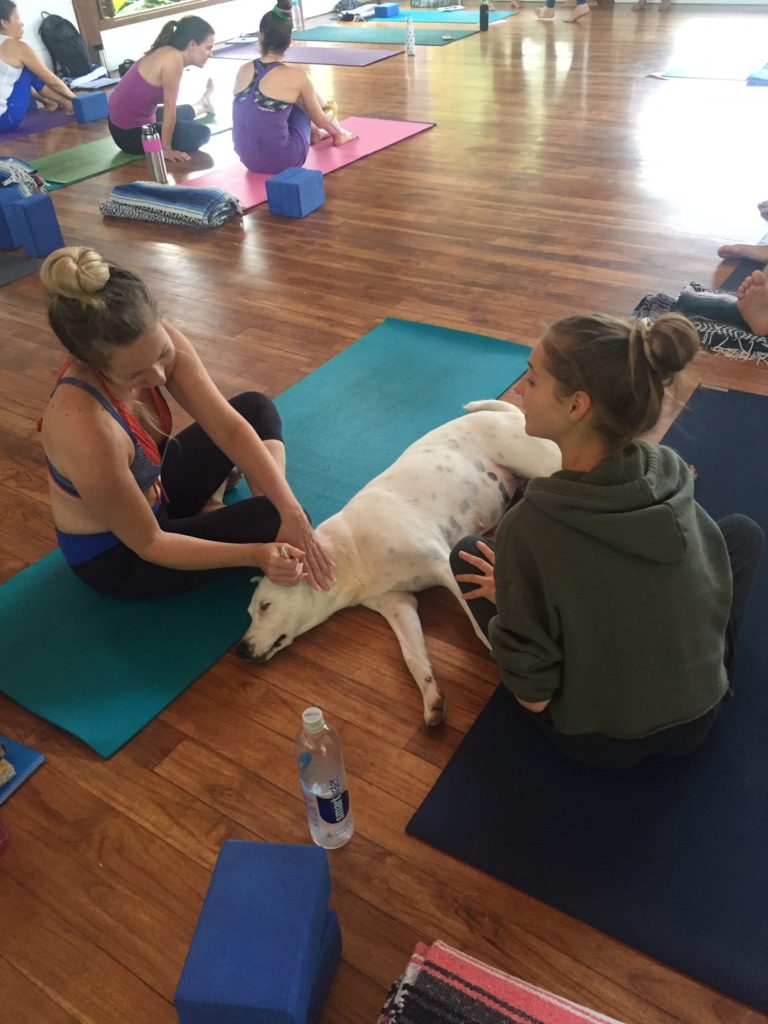 3) Welcome to a new You: a more humble, grounded, grateful human being

When you complete your YTT, you will feel like a completely different person. Trust me. You come one person and leave another. There is something very humbling about opening yourself to learning so many new things –about philosophy, history, anatomy, the mind, people, you, your inner Self– and about joining a team of fellow human beings who are just as excited and willing as you are to bring change to the world, one yoga class at a time. During the process and once you finish the training you realize you are all working for the common good of all humanity. That is very moving once you realize you are in, you are one of them now, and you will be able to share the love and the light with others as you return.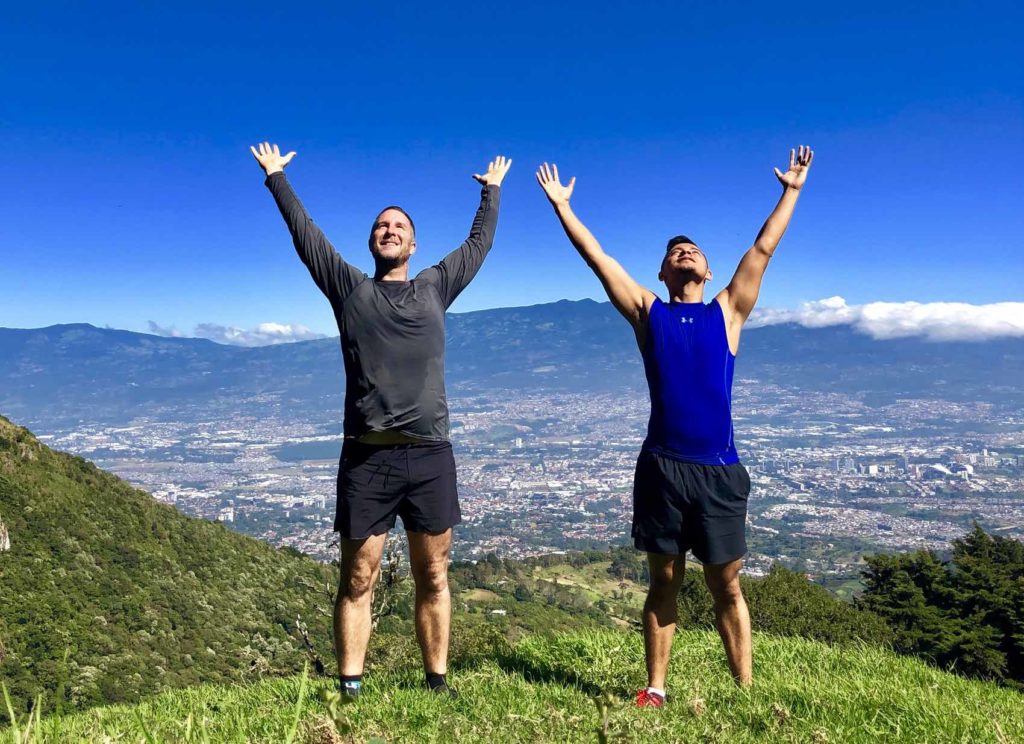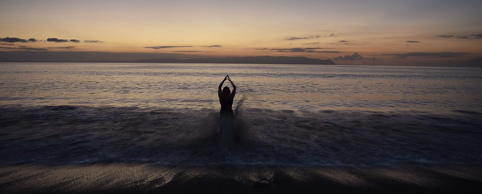 Moreover, as part of all the learning, the purging, the self-awareness, the balance work on the mat, you become a more grounded human being. Your two feet are standing stronger than ever as you have learned to fully inhabit your body, mind and heart. And, of course, being part of this unique experience of self-discovery, learning, growth turns you automatically into a more grateful being. You feel thankful for so many different reasons, and learn to take those qualities you find on the mat with you off the mat as well.
Ready to welcome these beautiful experiences?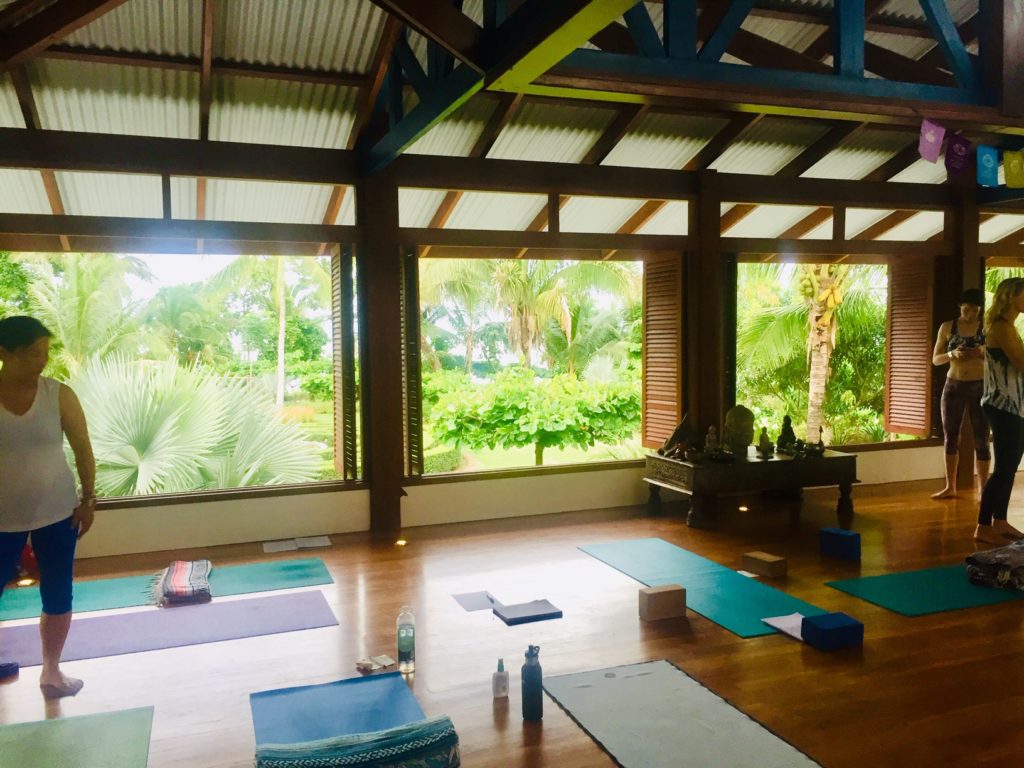 If you are still considering whether to join a Yoga Teacher Training, let me persuade you to go and do it. It is a life-changing experience that only a few get to live, and you will want to be one of them. Your life will not be the same afterwards. I promise. Make sure you do some research and find a training that truly appeals to you. Blue Osa Yoga Retreat and Spa in beautiful Costa Rica offers a brilliant Yoga Teacher Training in one of the most magical places you will ever visit. Check it out at: https://www.blueosa.com/ You will be happy you booked them!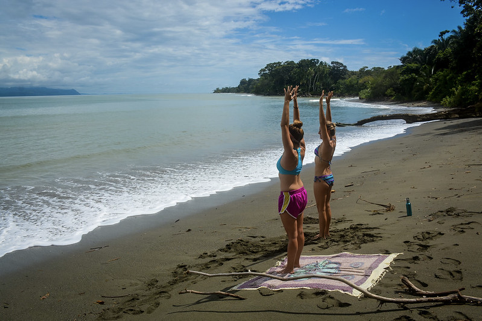 If you are considering traveling to Costa Rica and signing up for a YTT in this incredible country, Blue Osa Travels can help you arrange all your travel plans smoothly and easily –regardless of which training you choose, so contact them.